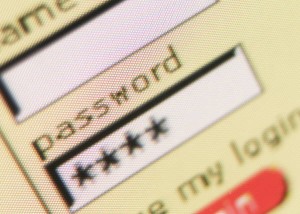 Social media network teaches us a new way of communicating, interrelating and sharing common interest. Facebook create a world of more than one billion people; Pair is a social network for your special one whereas path connects you with 150 friends; YouTube builds up a social network with audio and videos, Instagram and Flickers are the social networks of photos and Twitter helps you in status updates, professionals have their own social media network like LinkedIn. As we are extremely involved with the social media, it is obvious that the future of social media network is very prospectus.
Mobile internet access is adding a pace to social media network
The internet access in the mobile devices stimulates the use of social media network because now everyone can contract with each other at a cheaper rate around the whole world through internet. On the other hand we can say that mobility is the future of internet. People can frequently get access into the network and become involved with the social networks.
Providing client online-privacy will be a big challenge
In future social media will give more emphasis on the online-privacy. Because privacy is one of the most controversial issues among the social media networks, people who involved with social media have the threat to assail their privacy than the others. It is the prime duty of the social media to protect the privacy of its users.
Expansion of cloud computing
The cloud computing should not be over looked as it has its pace to grow in a slow and steady way. We do not know about the impact of it on social media, yet it is for sure that it will leave a strong affect.
Lifestyle change
Our lifestyle change a lot due to the buying sites as an upward trend is visible of Group on or Living social. Social media helps to sustain and progress in business; even there is an expectation that social media levels the competition between the small and big companies. So, prosper with in small time can be possible with the help of social media network. It is presumable that the business involvement will accelerate the social media network's pace to a new extent.
Monetizing social media
Monetizing social media will bring some new affect. Facebook used its monetizing strategy as a marketing tool and got a good feedback from it.
Social media network companies persistently work to develop and provide better service. Instead of stuck with a feature, they works to create a new feature for their users, as well as they try to confront the new features of their competitors. Thus we hope to meet lots of new features and functions of social media in the near future. Restriction on internet freedom, online censorship, insecure privacy, and future riskier topics may cause the fall of social media. There is another controversial issue rising on work media and social cognition. Whereas some employers prohibit social media at work, others inspire it like other main work functions.
This post is written by Mark Jenkins and he works at CouponAudit as a writer, where thousands of valid and working online coupons for different stores are available including but not limited to diapers.com coupon code and various other online stores.
One Reply

Leave a Reply