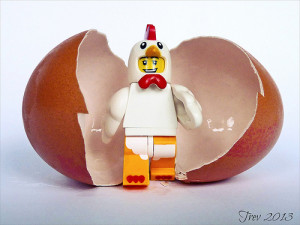 Twitter first launched in 2006 starting out as a text message service. It has come a long way in the seven short years since the first ever 'tweet' was posted by founder Jack Dorsey. Seven years old today Twitter certainly has accomplished a lot in its little lifetime. One of these accomplishments is creating an infamous hashtag which has become universal, being used by the likes of Instagram and now by the looks of things Facebook are taking on the hashtag too. Here is a look into Twitter today and how far it has come since the very first tweet-
Early Days
The first model of Twitter wasn't the same as we know the site today. Launching on the 21st of March 2006, Twitter was originally set up as a service that allowed it's users to quickly and effectively communicate with a small group via text messages. Since then Twitter has really evolved into a universal way of communicating and sharing opinions. Here are some early statistics-
The first ever tweet read 'just setting up by twttr' which was posted by Jack Dorsey a cofounder.
224 Tweets were posted on the first day of the site being up and running.
Present Day
Twitter boasts some amazing statistics in 2013. Although Facebook is still the winning social media platform when it comes to users, Twitter wins hands down when it comes to growth in terms of speed. Here are some interesting Twitter statistics-
On an average day 200 million tweets are posted and 175,000 every single second.
Twitter has 140 million active users.
150,000 people sign up to Twitter every day.
55% of Twitter users are female.
The All Famous Hashtag
Although it is used many places now, Twitter was the original creator of the hashtag. Twitter enabled their users to share information with others across the globe that might be interested by hashtagging words when posting an update. The photo sharing app Instagram followed allowing their users to hashtag their photos in the same way.
Facebook has always been seen as the leader in social media, but it would seem that it has been announced just prior to Twitters 7th birthday that Facebook will be choosing to introduce the hashtag too. Increasingly so Facebook users have been using hashtags in their updates which at the moment is of no value. Many users also have set their accounts to automatically post photos from Instagram and updates from Twitter to their Facebook profiles which updates with the hashtags too. Hashtags are appearing more and more on Facebook and the site have made the ground breaking decision to follow in the footsteps of their competitors Twitter.
Due to these changes Facebook are making in order to keep up with the ever growing hashtag those using social media as a marketing tool and working in Internet marketing will have to think about changing their game. I work for a Bristol SEO agency and I know that we will be looking into the changes that hashtags on Facebook will make to Facebook marketing. It is fair to say that Twitter has been revolutionary and I imagine there will be a lot more to come from this innovative site.
Eilidh MacRae works for Marketing By Web who are a Bristol SEO agency.
Image Credit: 1.
No Replies
Feel free to leave a reply using the form below!
Leave a Reply