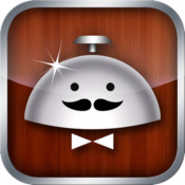 In a world full of Yelps, Zagats, and Food Networks, everybody seems to have the answer for the question: "Where should we go to eat?" Even though there are many answers, most of them don't appear tailored enough for our personal tastes and preferences.
Enter Alfred
Alfred is an iPhone app that provides curated recommendations using Clever Sense's Serendipity Engine. In tune with the location, time, and user's intent, the apps' suggestions are personalized for each situation.
The Serendipity Engine is a great innovation. According to Clever Sense, the Serendipity Engine adds a layer of real-time machine learning algorithms and intelligent agent architecture to the the Clever Sense Interest Graph. This way Alfred goes beyond traditional recommendation engines by incorporating the user's anonymous interest profiles and context (time, location, intent, and social context) into the curation of its recommendations.
In a nutshell, Alfred learns what you like to do in various situations and then provides a recommendation.
About Clever Sense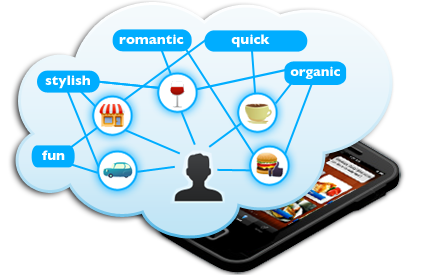 Clever Sense is another company that is digging deeper into analysis of social data. According to a company press release from July 2011, Clever Sense was founded by Pahlavan with Nima Asgharbeygi, a fellow graduate of Stanford Engineering, who now serves as the company's CTO.
The company's advisory board includes Stanford Professor Jeff Ullman, who previously served as faculty advisor for Google co-­?founder Sergey Brin; Dr. Sep Kamvar of the MIT faculty, creator of Google's personalized search; Larry Braitman, former CEO of Adify Networks; Bobby Yazdani, an investor in companies like DropBox, Medialets, SGN, and Qwiki and Farzad Naimi, the Founder and CEO at NAIMIgroup. Now that is some serious financial and creative backing.
Try out Alfred at http://alfredmobile.com/index.html.
By Damian Davila, blogger covering startups at idaconcpts.com. You can read more articles from Damian at SexySocialMedia here. Follow him on Twitter at @idaconcpts.
3 Replies

Leave a Reply