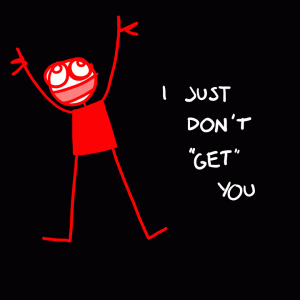 While social media has become the online darling for countless businesses nationwide and around the world for that matter, some companies still don't get it.
Whether it's a clear lack of understanding of the power of social media or a hesitancy to put in the time and effort, many company heads still are missing out on the opportunity to correspond with present and potential customers in real-time.
So, why would a business leader not want what is essentially a free medium to talk to the very people they are trying to sell to?
If your company is still dragging its feet when it comes to instituting a game-winning social media plan, keep these things in mind:
Social media transcends generations – Too many "older" company heads appear to feel like SM is something that only newer business employees get and that there is too much of a learning curve, plus time and effort to catch on. As it turns out, studies indicate that more than 35 percent of Facebook users are over 34 years old (nearly 67 million people), while 53 percent of Twitter users are 35 or over. Clearly, social media is not something relegated to the college crowd or those just out of school;
You need to follow your customers, not the other way around – If your customers were in large part using the local newspaper to help them in their decision making process when it comes to products and services, you would naturally want to advertise there, yes? Since studies show that most Facebook users are on the site from 9 to 5 during the day, would it not make sense to follow them there and pitch your products? Given that millions of people are using various SM tools to shop for services, you need to follow them there;
Fads come and go – Many business heads still think that social media is a fad and will be here and gone before long. If they took the time to follow the research, the majority of studies say quite the opposite. Social media is no doubt huge right now, but no signs point to it coming and going like the Beanie Babies or other products/services that never had staying power;
The numbers don't add up – Too many business leaders are all wrapped up in the return on investment (ROI) numbers, leaving them frustrated given that SM metrics are not as easy to understand as other ones are. Quite simply, it is not always easy to measure the impact social media has on a business, but there is little doubt that it can make a difference in a number of areas, including better relationships with customers, opening new doors to potential customers, and improving one's brand;
Talking in real-time to customers – Another issue oftentimes arises where company leaders do not like the idea of having to undertake real-time conversations with consumers. As it turns out, being able to directly communicate with their needs, questions, etc. allows the company to be on top of matters and stay one step ahead of the completion who is not employing social media.
At the end of the day, your company should make sure it has a social media plan in place, is employing it regularly, and is prepared to use SM for the long haul.
While some may think social media is a fad that will run out of steam, most indications are that it is here for the foreseeable future.
Companies wanting to be here too for the foreseeable future should not discount the power of such a tool.
Dave Thomas, who covers among other subjects' document management and HR software, writes extensively for Business.com, an online resource destination for businesses of all sizes to research, find, and compare the products and services they need to run their businesses.
3 Replies

Leave a Reply