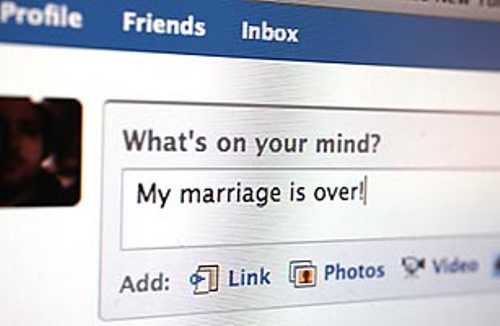 Social networking sites such as Facebook, MySpace and Twitter are intended to act as online communities where people can publically share information about themselves and connect with others.  Many individuals choose to share photos or comment on their day-to-day activities but may not realize that information posted on social networking sites can be used as evidence against them in a family court of law.  But not surprisingly, a recent survey indicates that 81% of attorneys have seen an increase in the use of Facebook and other social networking sites for evidence in divorce cases.
In messy divorces or custody battles levels of personal scrutiny are often heightened.  During family law disputes, it is not uncommon for parties to dig deep for any bit of evidence that portrays the other party in a bad light — needless to say, that the evidence can be used against them.  Two common examples?  How about a father who claims not to have the financial resources to pay child support, yet posts photos from a recent vacation or mentions an expensive purchase.  Or an an alcoholic who vehemently denies the charge, but has myriad photos taken with drinks or in bars posted to their profile.  This type of evidence, obtained from social networking sites, is becoming more and more common in family court.
Most divorce attorneys would recommend deleting any public profiles when involved in any legal proceedings.  Not only are parents and soon-to-be-ex-spouses advised to delete their public profiles, but keep in mind that information from your children's profiles can also be used in family court, so you might consider deleting those as well.  All in all, if you are entering an adversarial situation, whether because of a divorce or otherwise, keep in mind that just about anything posted to the web, including emails you might think are personal, can be used in court.
Jeff Ringo is a noted legal author and lecturer. He currently focuses on Family Law and Employment Law in Atlanta, GA.
8 Replies

Leave a Reply