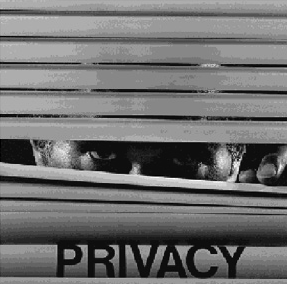 Leave it to Google to redefine search once again. And possibly keep us all safe from evil-doers with just a click of our cell phone camera.
As it happens, Google is on the verge of making human faces a searchable commodity. Oh, sure, the technology isn't perfect yet, but it will be in the next year or so. Some folks are crying foul, saying their face is not to be searched; it's an invasion of privacy, blah-blah-blah. But really, this is the next great frontier when it comes to computer technology: image recognition.
No matter how hard we try to believe robotics is making great leaps forward the fact is the vast majority (just about every single one of them, in fact) wouldn't know your face from your butt. Or even your butt from a car, for that matter.
If it doesn't have a bar code stamped on it they have no idea what they are looking at. To be fair, Google is using technology it acquired from a company called Like.com which has been working on image recognition software. Google has already filed patents for facial recognition software and is making plans for a completely searchable database of faces. Google is making the facial database an opt-in choice for users as a way of appeasing folks who are turned off at the notion someone can Google their face, but how long will it be until we're all listed by our face? Really, we already are.
With more than 500 million people currently using Facebook to hook-up, chat with friends and keep in touch with long distant relatives (most of whom are long distance for a reason) most of us are already searchable by our face. Which is to say, if you search for someone it is easy enough to find their picture.
Having the ability to recognize someone by their face alone is nothing new. The governments of just about every nation have been working on perfecting the technology for years. Some more successfully than others. Google is simply bringing that technology to the masses and making it useful for something other than identifying terrorists or enemies of the state. With facial recognition on our cell phones we don't have to worry about bumping into someone who we don't know. Just nonchalantly snap their photo with your cell phone and voila, you know who they are, what they do for a living and how you might know them.
There is certainly an element of risk to all this feel-good search engine, facial recognition software. Last year Google paid $8.5 million to settle a lawsuit alleging its Google Buzz social networking service had inadvertently published the names of people users had communicated with through Gmail.
Just imagine what would happen if someone who opts-out of the facial recognition database has their face pop-up in a search. Let's say they get scanned by a stalker who gets access to their full name, address, place of work and bank account.
Oh wait, that wouldn't happen. They would still get angry and likely sue Google for millions, if not billions, of dollars, claiming their privacy had been violated, their life put at risk, and their very future essence endangered because someone knows who they are. Whatever. The fact is, the future is coming. Personal privacy is more about what you keep off the web entirely, as opposed to what you expect to keep safe online. The sooner people learn that lesson, the safer they will be.
Looking for a better way to manage your technology. Well it may be time to hire a Virtual Assistant. Emma Thomas has helped many clients with Virtual Assistance over the past 2 years. For more information visit her website.
3 Replies

Leave a Reply