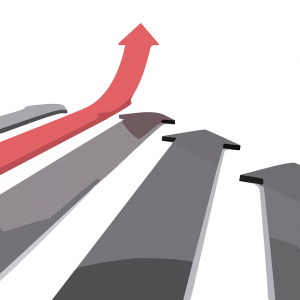 New businesses or those considering a digital presence have a great deal to think about when building their brand online to ensure that they anticipate all the ways in which to capture a customer's interest and sales.
Unlike physically walking into a high street shop, web consumers are attracted to an online product or service by a complex assortment of techniques, whether it be an online banner ad, a social media conversation, a backlink on a blog or an organic search engine keyword string.
As there are so many points of contact for a customer to 'meet' your brand, it is important to create a strong and convincing voice for your company as well as an attractive and instantly recognisable logo that is consistent across all digital platforms.
Business Name and URL
Your business name is your identity, so when setting up, it's important to check whether the corresponding domain name is also available for purchase. It's worth trying to buy both the .com and the .co.uk extensions.
The .co.uk will ensure that consumers know that you're based in the UK, whilst the .com name is the most popular in the world and is the extension that most users will type if they're unsure of your exact web address, so it's best to secure this name to reduce the likelihood of losing traffic to a competitor.
Website
Your website should convey a positive image to your customer. As well as displaying your logo, you should also choose a layout and menu structure that is easy for users to navigate. WordPress templates are great for ease of installation and the functionality of their plug-ins, particularly for SEO (search engine optimisation) purposes.
Be sure to choose a number of keywords and phrases that you'd like to rank well for in the search engines and scatter them naturally throughout the page content on your site. Don't be tempted to 'keyword stuff' as this will be off-putting to both your readers and to Google. Pay attention to good page-load speed practices, so that users don't get bored and leave your site.
Corporate Blog
Integrating a blog into your website and keeping it regularly updated creates a relationship with your customers whilst providing relevant and fresh content to keep the search engines happy when they crawl your site.
Mobile-Friendly
With a huge increase in Internet searches being conducted from a mobile phone, it's now imperative that your website is considered to be mobile-friendly and can be found in the mobile search results.
You'll be missing out on a large amount of traffic if you fail to optimise your pages for mobile users. There are easy plug-ins available to convert your current site to a mobile-friendly version if you're on a budget and in a hurry.
Social Media
Make sure that you have profiles created on all the popular social media platforms such as Facebook, Twitter and Instagram and be certain that the conversation about your brand is current and positive.
Use these platforms to engage with your customers and include regular backlinks to your website's products and news.
Review Sites
An estimated 79% of consumers check a review online before purchasing a product, so it's important that your brand attracts great feedback with companies such as Feefo. You can increase your online sales by adding reviews to your site and also share the comments on your social network platforms.
The nature of the web is that it changes on a daily basis, so be sure to keep abreast of the Internet's current trends and adapt with the times to ensure the success of your online brand.
Natalie Sullivan is the Founder of Design FX Studio a leading graphic and website design agency in the South East. Natalie has been helping SME's improve their visual communications and corporate image since 1993.
No Replies
Feel free to leave a reply using the form below!
Leave a Reply