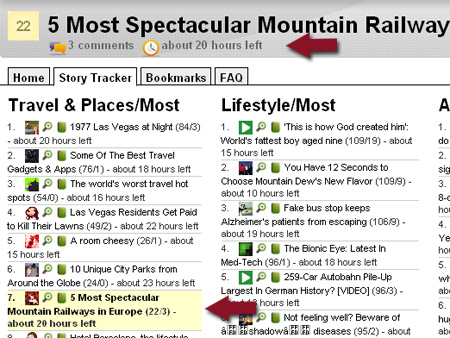 If you are an active Digg user discovering and submitting several stories a day, you must be struggling to keep track of all of them. Luckily, there's a handy web-based tool that will allow you to make sure you know which stories shared by you are receiving some traction.
BiggBoard (I wonder how many people mis-type it for DIGGboard) is a nifty tool that lets you monitor your Digg submissions:
View the list of all your recent submissions;
See your submission in the upcoming queue:

The submission current ranking within the chosen category (both hot and upcoming);
Number of comments;
How many hours are left before it goes hot.
One Reply

Leave a Reply