Thanks to the Internet, travelers can now be more prepared than ever with virtual tours available in just a click of the mouse. But for some, images and photos are not enough to suffice their need for information.  Thus many still appreciate the benefits of traditional style videos either done professionally or shared by an actual tourist who gives the film that authentic feel. Here are the best sites that offers such travel videos that you can check out before flying to your next destination.
The Lonely Planet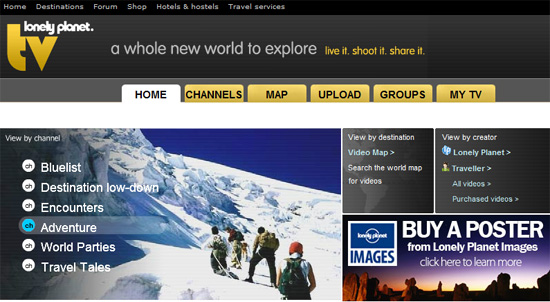 If you are a fan of the TV series or always find their guidebook reliable when traveling, then have a look at their website that also features travellers videos. As it is backed up by BBC Worldwide then you need not worry about inaccuracy and can be assured that the best stuff will be shown to you. You may also upload your trip videos in hopes that it may be featured.
The Travel Channel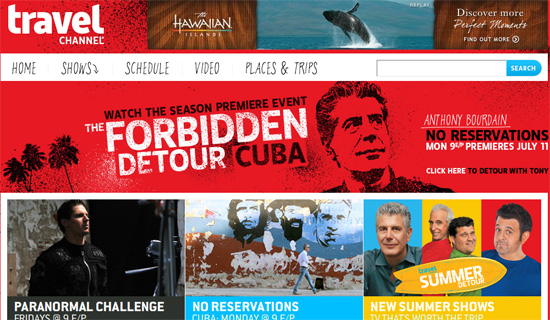 TheTravelChannel website is another extension of a popular travel show. Besides, you must admit that your trip is at least inspired by one of these TV series anyway. They offer high-definition video service to some areas in the U.S. and covers not only the best places to have your photo taken but more importantly where is the best places to fill up on your next meal. Currently they have about 350+ destinations to choose from or you can always just use the Spin the Globe tool if you are up for it. Also have a look at some interestingly weird stuff that you may just encounter on your next travel such as ghost escapades.
Tripfilms.com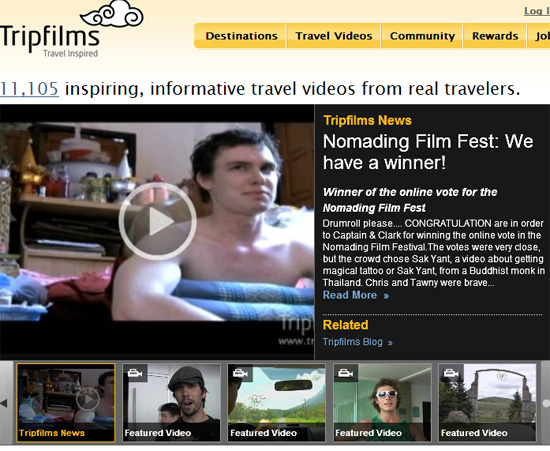 This site boasts of 8000+ videos uploaded by "vloggers" who either gets paid or gets rewards for sharing helpful travel stories. This site also gives many tips on how you can make your own travel video worthy to be watched by many.
GeoBeats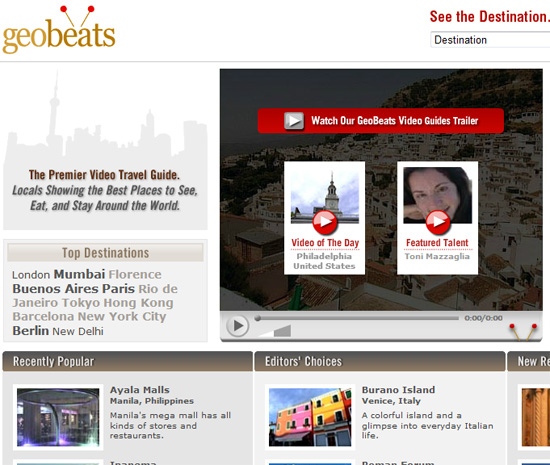 GeoBeats.com is for you if you prefer professionally made travel videos as the offerings here are made by real filmmakers across the globe. Though most clips are short  and limited only to some European and American cities, they are nevertheless informative and helpful. Where to eat, what local event to catch and more is sure to entice you to make that booking sooner than later.
So keep these travel sites in mind on your next journey, you just might find something special that you cannot find on travel books and virtual tours. Bon voyage!
This is a guest post by Katie Knowles blogging for Dobovo.com, the free travel tool allowing you to easily choose an apartment in kiev.
9 Replies

Leave a Reply