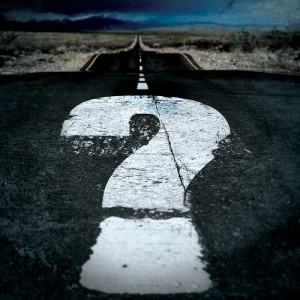 Just as many other industries are getting the message, many in the auto insurance industry have been driving forward when it comes to promoting their brands on social media.
Given the fact that more consumers are using different social media networks for a variety of personal and business means, it only makes sense that companies offering auto insurance quotes should be there too.
According to a 2011 J.D. Power survey, 54 percent of those interested in auto insurance applied for a rate quote online. While close to one-half of all accepted web quotes were finished by either an agent or call center representative, the study also points out that customers are clearly more often turning to websites in the beginning stages of the shopping process.
So, how and why should you the consumer, benefit from various auto insurance companies competing for your attention on social media venues?
In order to go about using social media to shop for auto insurance, go to the major insurer pages on Facebook, Twitter, Pinterest etc. for starters.
Once there, look to see what information they are providing about their companies, quotes, requirements for coverage, any specials they have going on etc. Once you have contact information for an agent, make sure you are prepared with your pertinent information.
Among the details to get a quote, you should have ready:
* The make/model/year of the vehicle you want to insure;
* Your residing zip code (keep in mind that rates are partially determined by the area you live in);
* Make note of any safety and anti-theft accessories on the vehicle, including anti-lock brakes, airbags, alarms, etc;
* Have the license number of yourself and any others in the household to be insured on the policy;
* Have an update of your credit record available (in some cases, insurers will charge you higher rates if your credit score is low given you are deemed to be more apt to file claims).
In order to lower the rates you will pay for auto insurance, keep your mileage as low as possible, park your vehicle in a safe area (preferably a garage), and insure your vehicle with the same agent who handles your other policies in order to get potential discounts with bundled policies.
Which Sites Might We Find Auto Insurance Companies On?
As for the best social media sites for consumers to go to looking for auto insurers, it doesn't hurt to start with the king, Facebook.
The social media giant recently announced it had hit the 1 billion members plateau, and some of the better-known auto insurance companies are on their with fan pages.
In order to get a good feel for an auto insurance provider's Facebook fan page, look to see how many 'Likes' it receives, how often it engages with consumers, and how relevant its posts are to both the product and done in a timely manner.
On Twitter, you should look at the company's ratio of followers to how many people it follows (better when the followers is significantly larger), how often the site engages with people, and how regularly its news is being retweeted. In order to find information on the site, some hashtags to consider include car insurance, auto insurance, cheap car insurance and auto insurance quotes.
For Pinterest, the site is still growing in popularity, therefore its number do not reach those of Facebook and Twitter.
Auto insurance companies would do well to use the site's photo appeal to post pictures of agents and true customer testimonials visually (with their approval), allowing the insurer to bring a more human side to selling auto insurance.
While many auto insurers' still use traditional means like the phone and regular mail to go after new customers, social media is definitely driving forward for a number of companies that don't want to get stuck in neutral when it comes to landing new business.
With 23 years of experience as a writer, Dave Thomas covers a wide array of topics from buying auto insurance to promoting your company on social media.
Image Credit: 1.
One Reply

Leave a Reply