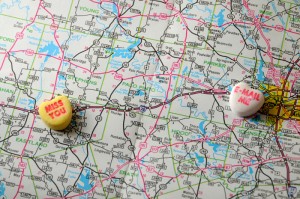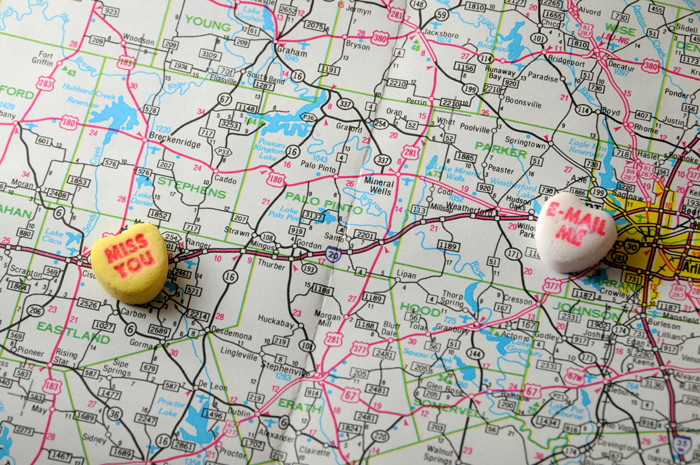 Nowadays, social media and email make it so easy to keep in touch (or get back in touch) with people that it is not a surprise that more and more relationships are being maintained over the Internet. Techie couples maintaining long distance relationships are not shy to share their feelings over social media. Still, while Facebook makes it easy to keep in touch with friends, most people will start cringing if your whole wall is just a back and forth lovefest between you and your loved one.
For that reason, a group of developers created the app after a 24-hour marathon coding session.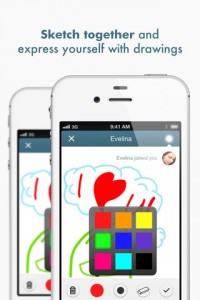 Using their iPhones (as of 4/20/12, the Android version is still in the works), techie lovers can create a timeline that is only available to both of them. Partners can share video messages, photos and sketches that will only be available to each other.
The apps focuses on mutual interaction.
Couples can do sketches together.
However, the main draw is the ThumbKiss. According to Pair's iTunes page: "a feature that let's you see where your partner is touching their screen so you can touch the same spot and make both phones vibrate simultaneously.
According to Businessweek, in the first week of April, Pair was close to raising about $1.5 million in a round of funding that would value the startup at approximately $10 million.
Find Pair on the iTunes market.
By Damian Davila, blogger and online marketer living in Honolulu, Hawaii. Best known for his tech and Internet news blog, idaconcpts.com, he covers the latest trends and news from the Internet. Read more of Damian's posts at SexySocialMedia.com here. Follow Damian on Twitter at @idaconcpts.
No Replies
Feel free to leave a reply using the form below!
Leave a Reply