Social media can be a powerful tool to use in growing your business. The more your organization is involved in social media, the more connections and relationships you'll develop; however, if it's not handled efficiently, social media can also become a huge consumer of your time.
The following are five ways to make your social media efforts more efficient: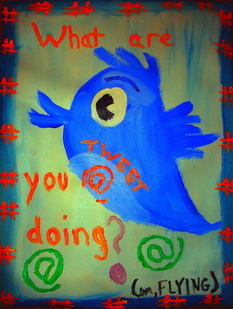 1. Use multiple e-mail addresses. At first glance, this may not seem to be a more efficient use of your time, having to monitor multiple e-mail addresses; however, by using more than one e-mail address, you can help ensure you're seeing the really important messages when you need to. Use one e-mail address for signing up with the various social media sites, which may attract junk e-mails. Use one for your general business communications. Lastly, use another e-mail address for important e-mails, such as support requests, that need to be dealt with in the timeliest manner. You can also use email filters instead of different email accounts, but not all email providers offer that option.
2. Use a social media aggregator. When implementing a social media strategy, you're going to want to use a variety of social media sites, such as Facebook, Twitter and LinkedIn. Monitoring multiple sites at once through a social media aggregator (iGoogle has these functionalities, among others) will save you lots of time. You'll be able to view all of your social media activity and update your status on top sites all in one place.
3. Keep updated with an RSS reader. An RSS (Really Simple Syndication) reader is an invaluable tool for keeping up with new content posted to websites. Keep track of the websites critical to your industry, such as news sites and industry websites, so that you can easily and efficiently use this late-breaking information on your social media sites without having to search for up-to-date sources.
4. Keep your online identity consistent. By keeping your the online identity for your organization consistent across all of your social media resources, you'll simplify your registration process and management of these sites. Use a tool, such as KnowEm.com, to check if your desired username is available across dozens of popular social media sites. Using a consistent identity will also help users find you on the various social media outlets.
5. Limit yourself to only high-impact messages. You can increase your social media efficiency greatly by limiting yourself to only high-impact messages that your followers are really going to be interested in. Don't waste time updating your status with messages that won't have value to your customers. You'll not only save time, but you'll also avoid driving followers away by posting too many unimportant messages.
As a co-founder of SEOTraining.info, an SEO training firm, Randall Davidson knows the importance of implementing an effective social media campaign, both for SEO and marketing purposes. Randall's company offers Houston SEO training and Boston SEO training workshops.
One Reply

Leave a Reply