Pinterest has managed to become both a highly controversial and popular websites since its creation. With a massive growth between January and February of this year, there has been no sign of it losing the support of its loyal userbase. All while continuing to find new people to populate its innovative pin boards with images found both internally and externally on the wider web.
But it isn't the only option for people looking for a pinboard site. There are a number of services that use the same interface and concept. Many are niche based for a specific kind of content, or else aimed at a more personalized experience. Some are pretty much a carbon copy of the site.
Here are ten sites that look – and act – like Pinterest.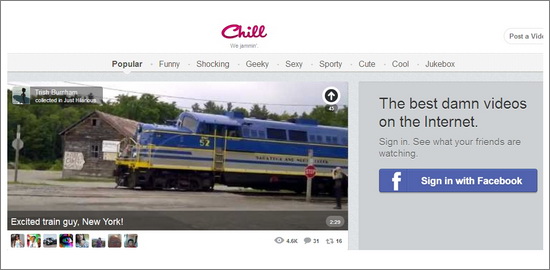 Instead of being created for images, this one was made for videos. They have pinboards where clips can be collected and shared in the same way as Pinterest, as well as showing who has pinned it before. They even have a logo that is reminiscent of the other social media sharing site. There are nine different categories for videos posted on this site: Popular, Funny, Shocking, Geeky, Sexy, Sporty, Cute, Cool and Jukebox. Think of it as a more edgy YouTube with Pinterest's interface.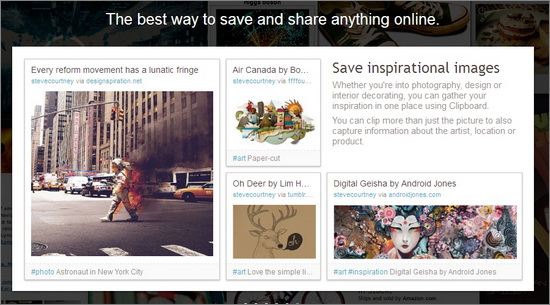 Their mission statement is to "Select. Collect. Reflect". While it uses the same interface as Pinterest, it has a different focus. It is more of a visual planning and organization site. You collect images on boards to do things like compare product prices from different sites, research topics, plan vacations and parties, create styles and more. Some have even been using it to plan out general website designs with boards dedicated to professional projects. Of course, you can use it for personal things to, like gathering inspirational photos and helpful tidbits for daily life.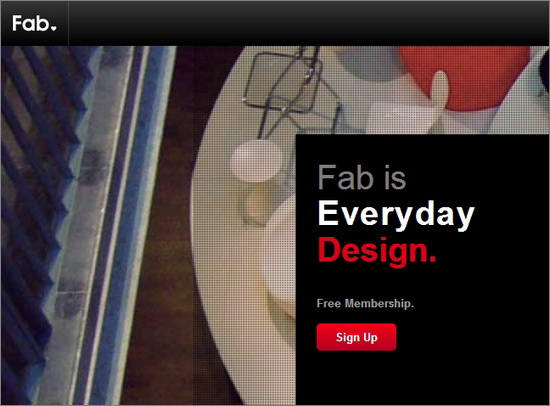 Fab is a design resource that exists to allow people to create, search and view design oriented boards in different categories. They have niches like art, furniture and lighting, home, kids, travel, pets and vintage. Each one of those categories has more specific drop down menus so you can narrow your topic. Or you can do a search for tags.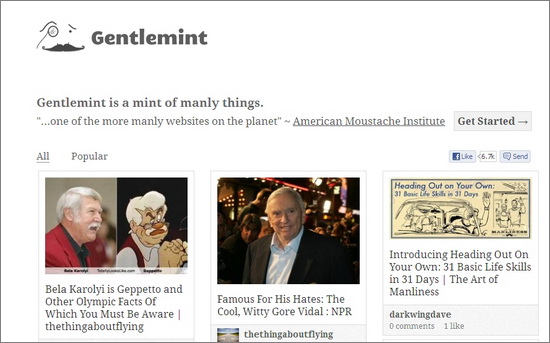 Pinterest is, let's face it, a woman's site. It might not have been made with that demographic in mind, but from the early days to now it is the group that is dominant there. Which seems to have been embraced by most companies using it for branding, making it more female oriented than ever. So what do the guys have? Now, they have Gentlemint. While not as popular as its counterpart, the American Moustache Institute has named is "one of the more manly websites on the planet", which must mean something.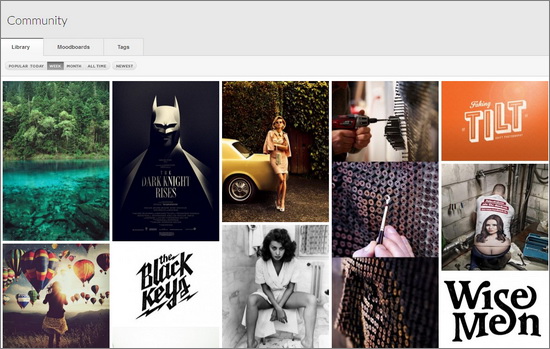 This is an odd site. It is for graphic professionals to use for inspiration and motivation, collecting images they find help spark their creativity. They call them 'Moodboards', rather than pinboards. But when you go to the main page it is nothing but half naked women with the occasional picture of a mountain or logo between. Though I suppose the female form is an inspiring this, it does show where perhaps the Internet's focus has settled over the years.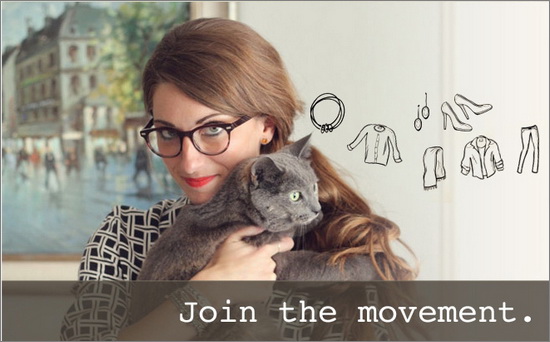 This is a really cool website. It works by allowing you to 'pick' anything from a website and place it as a product on your board. When someone else likes it and gets that product, a percentage of that money is donated to a charity of your choice, or your own cause. It works because retailers pay a certain amount for your traffic that leads to a purchase. You are just redirecting the money through Mulu to the cause of your choice. Up to 50% of that amount will go to your cause. They have charities listed for people, animal and the environment.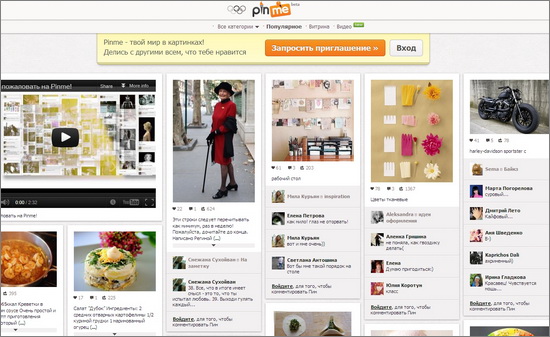 While there are global users, most of the people on Pinterest are in the US. In some regions, there are next to no users at all. This is a Russian version of the site. It is a slightly smaller version, but with the same interface and a decent following. You can also sign up using your Facebook or Blogger account.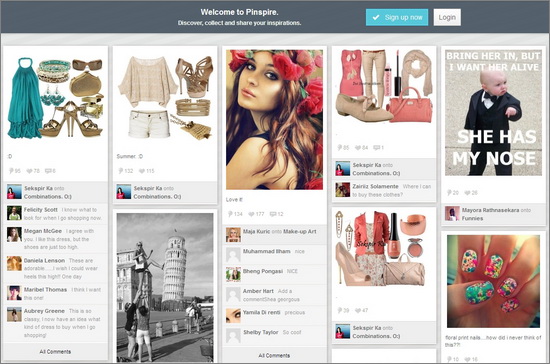 Ever wanted to learn how to make your boyfriend's shirt into a cute top with nothing but a bit of creative tying? How about the way to make a classy hairstyle using nothing but a ponytail and some flowers, fit for a wedding? Or how to create a double, stacked pet bed out of an old suitcase? Sure, Pinterest has many of these things on their site. But it is lost in everything else that is also posted. This is a DIY and inspiration powerhouse, specifically dedicated to those types of projects.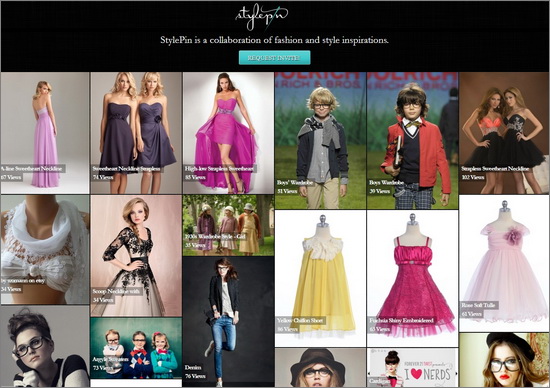 For fashion junkies, this is a great Pinterest alternative. It is all about style and clothes, accessories and trends. You can build your own boards of inspiration, or browse others. Create the perfect outfit, an entire wardrobe or even go the opposite route and show what just doesn't work. They have a trending, latest and popular section to check out. You have to request an invite, but it should come within a day or so.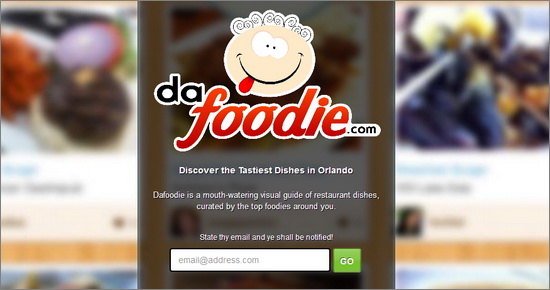 As a loyal foodie, the most common item I pin on Pinterest is food. I love looking at a picture and breaking down a recipe to try on my own. I have even posted some of my own creations, which have been making the rounds on the site for a few months. But I am thinking of moving over to this site for all of my culinary fangirling. These are all restaurant dishes curated by foodies all over the world. The picture are gorgeous, the food looks delicious and I am already itching to try a few dozen dishes myself.
Do you know of any fun Pinterest-looking websites you would like to share? Let us know in the comments!
3 Replies

Leave a Reply