Zynga, the social gaming giant behind Mafia Farms, FarmVille, and Words With Friends moved its over 1,500 staff members to its brand new offices in San Francisco earlier this 2011.
Located at 699 8th St, San Francisco, CA 94103, the new Zynga headquarters are huge and snazzy, just a small sample the "time travel" tube pictured above has over 20,000 programmable LED lights. So the light tunnel can be programmed from red…
…to blue…
…to green!
The new offices span over 6 floors, each one of them with a food court and snack bar area.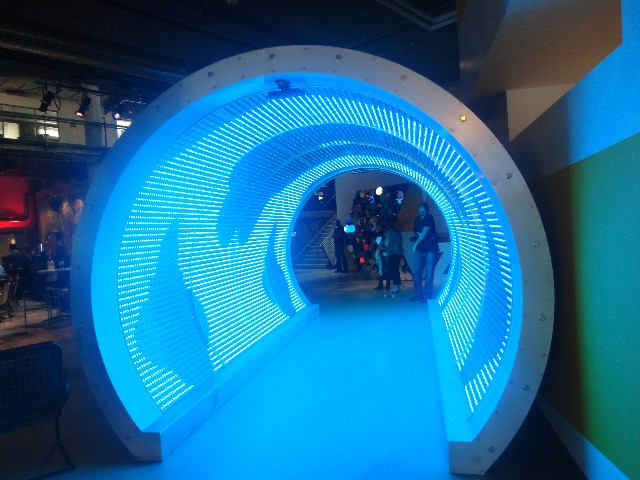 Here is a birdeye's view from the second floor, nicknamed "The Hammer Head" by Zynga staff.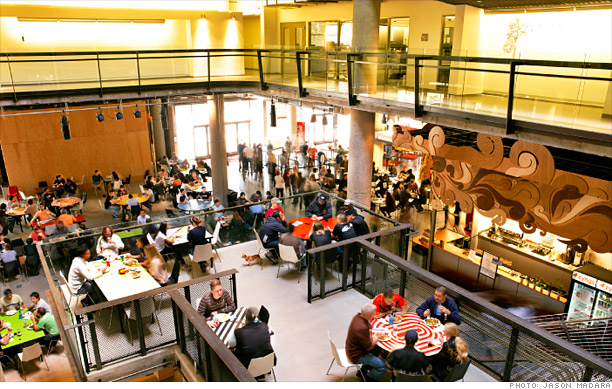 Even in the more "formal" areas it is not possible not to run into characters from Mafia Wars or FarmVille.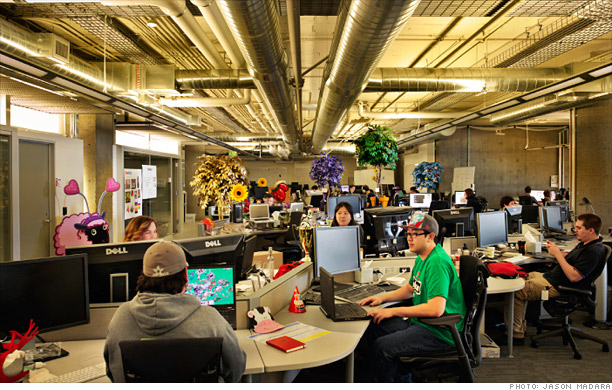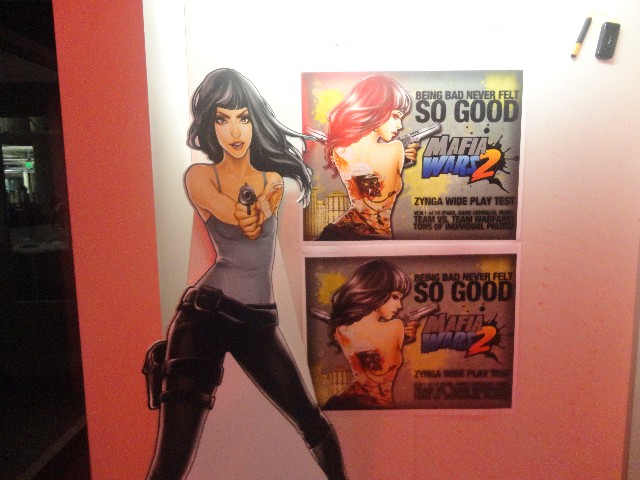 Zynga's work environment is very pet friendly because the company is named after CEO Mark Pincus' late American Bulldog, Zinga. Therefore it is not a surprise that the new building is nicknamed as the The Dog House and employees are allowed to bring pets to work on certain days.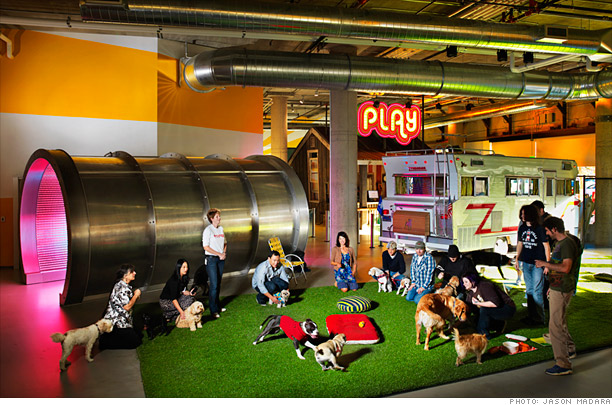 Founded back in July 2007, the social gaming startup has come a long way as it is serving currently 232 million monthly active users? and 60 million daily active users (as of the time this article was written, according to company website).
By Damian Davila, blogger covering social media startups at idaconcpts.com (Ideas and Concepts). You can read more articles from Damian at SexySocialMedia here. Follow him on Twitter at @idaconcpts.
One Reply

Leave a Reply