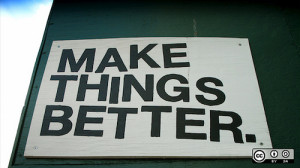 Social media accounts today can seem a lot like Furbies in the 90s. It seems that everybody has one, but nobody is exactly sure what they're for. In this respect non-profits have lagged behind the commercial sector, but recently they've finally begun to catch up. A survey by the Guardian last year showed that charitable organisations in the UK have managed to double the number of followers they have through social media in 2012.
It's not hard to see how charity and social media should go together. Charities live and die based on the public support and awareness that they can generate. Social media is a public support and awareness machine.
Used effectively a charity's social media accounts can create new channels for reaching supporters, donors and volunteers. It can also connect you to other organisations working towards similar aims, creating opportunities for you to work together. You can use social media to get people to sign up to your campaigns, volunteer with your organisation and let people know about the impact your work is having.
The fact is that social media gives you access to a wide people off people, particularly if you're targeting younger demographics. 80% of 18 to 24 years old are on Facebook and 73% of 25 to 34 year olds are on Twitter.
The Key to a Successful Social Media Account
Rule one for running a successful social media account is to keep it moving. If you go quiet people will began to drift away, so make sure that at least a couple of times a day you've got something new to share. Connect your followers to relevant news stories, events, activism you're engaged in, just make sure that whenever people come back to your account there's something new for them to see.
Rule two is not to spread yourself too thinly. What you don't want is a Twitter account, Facebook page, Pinterest page and Foursquare all repeating the same links and information. Think about how you want to engage your customers. LinkedIn is the a great social network for making professional contacts, while Facebook is more suited for attracting a broader audience. Twitter works best as part newsfeed, part help desk, keeping people updated on the latest events while also answering any questions and interacting with your supporters.
Rule three is to think of Twitter as kind of like a gigantic global pub that doesn't serve alcohol (even if that doesn't stop plenty of people turning up drunk there. The point is, while plenty of people are on their for professional reasons, nobody likes the feeling of being hard-sold to. It would be like chatting to somebody in the pub only to have them launch into a great new deal they could give you on a car. The key to successful social media interaction is to know why people are following you (remembering that they chose to receive these updates and must have done so for a reason) and to give them what they came looking for (with maybe the occasional request to set up a donation hidden in amongst all the other stuff). In many ways the hard sell for social media in the third sector area ends the moment they sign up to your account. Once they're there you can take it as read they're interested in what you do. Everything beyond that can focus on constructive activity and spreading important information.
Featured images:
Sam Wright is a freelance writer and SEO specialist with experience working for organisations in the third sector.
3 Replies

Leave a Reply