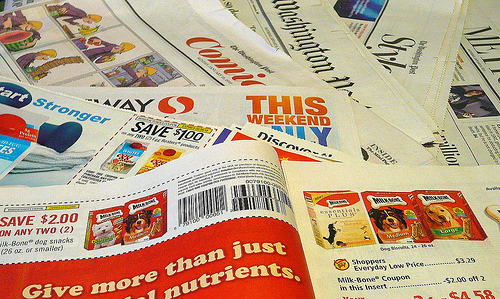 Frugality reigns supreme in the minds of many cost-conscious Americans. Still, no matter how hard we try to clip and save using traditional manufacturers coupons, we still keep forgetting to bring them when we shop.
Well, frugalistas unite. Shooger is here to save the day (and the money)!
Shooger is a couple platform for those on the go. The application delivers mobile coupons when and where you need them via your phone. The service is currently available as an iPhone and Android app, with Blackberry app coming soon. The coupons can be found by your current location and you can clip which ones you like via the web or your phone application. Shooger also promotes real-time deals that users can use for themselves or for sharing with friends on Facebook.
Shooger allows coupons to be redeemed right from your phone. It recently allowed business owners to add in barcodes and QR codes on their virtual coupons for iPhone which allows them to track redemptions in-store and can even put limits on how many coupons can be used by one person.
The site has more than 100,000 coupons already accessible and it will only take a little more time for more retailers to catch on to the benefits of instant consumer relations, thrusting the site even further into the social media spotlight.
Post image by krossbow
No Replies
Feel free to leave a reply using the form below!
Leave a Reply