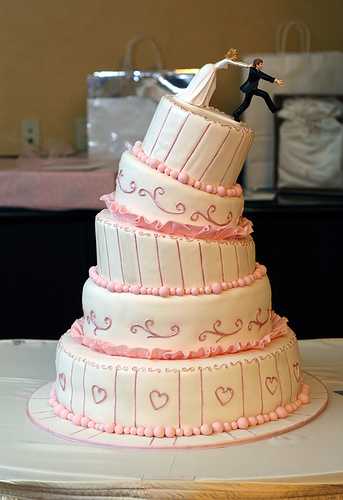 They say that if you are not worried in some way about your wedding, then you probably shouldn't even bother in the first place. The big day is supposed to be number one on most couple's lives and a few nerves are all part and parcel of that event. But when it comes to the details such as catering, venue and the wedding dress, these need to be sorted well and truly. So you need a wedding planner, right? Well, not always, as well as costing a small fortune, they usually take someone else's ideas and you are simply a bit player in the whole scenario.
But planning your own event needs a heck of a lot of work and it won't be easy, so why not get another form of help instead? We're discussing how social media can help to make those dreams a reality without the stress that usually comes along. This modern day phenomenon has started to come into its own in recent years and this article will show you how to harness these platforms for your very own wedding day.
Why Bother?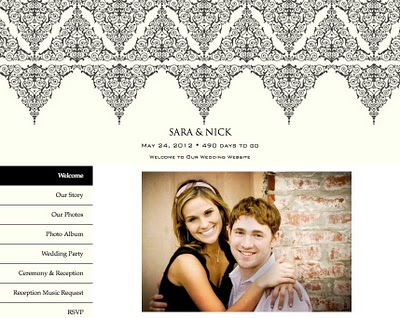 You may already have a nice little website up there for the big day, so why the need for social media injections? Well, you could think of it as a direction sign to the church or registry office. If nobody knows where the event is, how will they get there? So your website may have some awesome slides and a pretty bunch of artwork, but social media is going to be the best way to share these details with your guests and friends. But try to use these platforms in the correct manner, because they all have a special trick and you need to identify this and use it to your advantage.
Pinterested?
Speaking of special tricks, Pinterest is all about sharing your visual ideas with the world and enjoying the opinions that come back in return. Why not use this platform for gauging opinions about your wedding dress and the bridesmaids' outfits? Pinterest has something like a 70% female following and most of those ladies will have a thing or two to say about your choices of outfit. Just type in 'Wedding dress' into the search bar and see what you get, but be prepared for a few days' worth of results!
Word of Social Mouth
Use Twitter to keep your crowd centralized and that way you can all be up on the latest gossip. Create a unique Hashtag for your wedding and get the whole entourage onboard for the ride of their lives! It can act as a wedding day helpdesk and encourage your followers to keep tweeting throughout the big day and into the night. Share the Hashtag with your other social platforms and even consider sending it out to entire mailing list for maximum effect.
The Oldies Can Join in
While it may be true that the older generation probably haven't a care for Facebook or Twitter, many of them will have some kind of connected computer in their home. The elder generation love a wedding and some of them will be thrilled to be included in the social media arena. When you post some photos to Instagram, simply include them in the invitee list and they'll be in the loop. Why not encourage them to try a more private site like Familiar instead? They'll get all of the wedding goodies without any annoying intrusions along the way. RebelMouse is another winner in this regard and most of your older relatives will probably have a ball with the cool features. Just don't be too surprised when they start to send you friend request for Facebook a little later!
Instagram
When you send out your invites add an Instagram Hashtag, this can be used by the guests to upload their photos of the big event. This is a cool way to receive a bunch of totally different viewpoints of your wedding. You can edit the dodgy ones out later but you'll have some real giggles at them first!
Here Comes The Bride…
So why not use these awesome platforms to inject a little ordered sparkle into that fantastic milestone? We're sure you'll enjoy it even more!
Featured images:
The author of this post is Sandra Garcia, a freelance blogger who often writes for Lior Diamonds, leading diamond dealers in Chicago. Sandra likes to play beach volleyball and spends most of her weekends at the beach.
No Replies
Feel free to leave a reply using the form below!
Leave a Reply