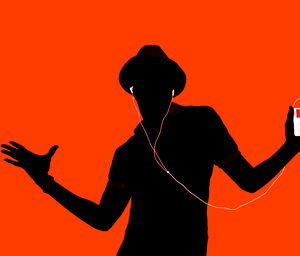 In recent years, iTunes has become one of the most common ways to store a music library. Just about everyone has an iPad or some other technological gadget that works with iTunes, so it follows that it would be a popular program. This also means that just about everyone wants to know how to get music on iTunes…for free! Who doesn't like to save some money by downloading free songs? Check out the following two ways that you can quickly and easily find free iTunes songs:
1. Believe it or not, with a simple Google search, you can find a wide range of free music on iTunes. In order to be successful in your free music-finding quest is use the right keyword or phrase search. The following are the best phrases to use when searching Google for free iTunes music:
"free iTunes sampler"
"free iTunes song download"
"free songs for iTunes"
When you're checking out your search results, keep in mind that some websites may offer up iTunes music for free—illegally. You always want to do your research and make sure that a source is legal before downloading music from them.
2. Use your iTunes program to find those songs that are being offered for free. You may not even realize it, but iTunes regularly offers a variety of music to their users free of charge. To get to this section of iTunes, do the following:
Scroll to the bottom of the iTunes Store homepage until you reach the "Free On iTunes" section
Click on the "See All" tab
Enjoy
It really couldn't be simpler. But, you should realize that there are some pros and cons for simply going through iTunes for free music. On the con side, you should know that iTunes doesn't give away popular or well-known music for free, so don't expect to get any Lady Gaga or Rolling Stones in their "Free On iTunes" section. However, along this same vein of thought, realize that by utilizing this section of iTunes, you could be opening up your world to tons of new music.
Here are the two most common ways to get free songs from iTunes—and legally. While a typical iTune song won't exactly break the bank, chances are that you'd love to get some music for free. So follow the tips in this article and fill up your iPod with some awesome (and free!) tunes.
Katrina Robinson is a freelance writer and editor who writes about a wide variety of topics, from travel to finding the best car insurance
9 Replies

Leave a Reply