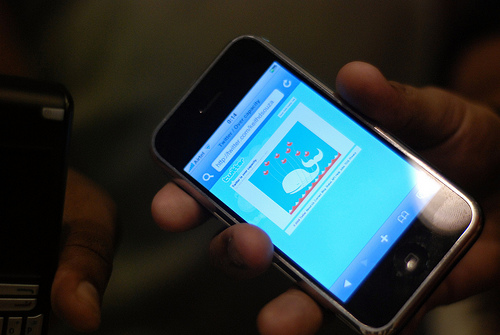 For the last 2 years it appeared that the popularity of 3rd party applications for Twitter on smartphones overshadowed the popularity of the social media behemoth. However, the year 2010 saw aggressive moves from Twitter in making sure that it established itself as the main application developer of smartphones apps for Twitter.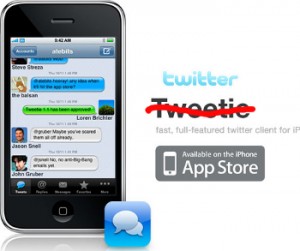 iPhone Twitter App
Perhaps the boldest move was the acquisition of Tweetie. The Tweetie iPhone client was designed by Atebits. The growth of this Twitter application was so tremendous that Twitter acquired application developer Atebits on April 11, 2010.
The Tweetie iPhone app was relaunched as the Twitter iPhone app on May 17, 2010. The current version 3.2.1 is compatible with iPhone, iPod touch, and iPad.
The acquisition of Atebits allows Twitter to release almost simultaneous updates of the Twitter iPhone app every time it updates the main Twitter site.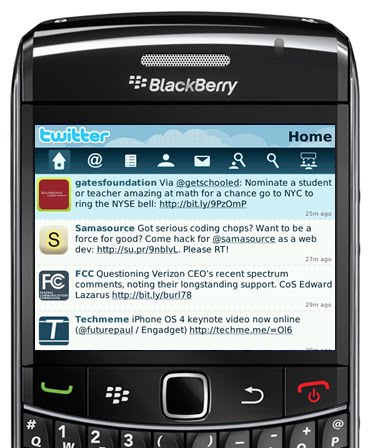 Blackberry Twitter App
While Twitter did not release the official Twitter Blackberry app, Twitter was heavily involved in the development of this app with Research in Motion.
This app was launched on April 9, 2010.
Here's a small list of the tasks that you can complete with the Blackberry Twitter app:
Get your Direct Messages as soon as they arrive
Tweet, reply to Tweets, re-Tweet and send Direct Messages
Post a link from your BlackBerry® Browser
Take a funny picture and upload it
Search for, and type @Usernames quickly with Auto Complete
Edit re-Tweets with the Quote Tweet feature
View profiles from anywhere in the app with Go to User
Search for specific users or browse suggested users listed by category
Android Twitter App
Last but not least, Twitter is the developer of the official Twitter app for Android smartphones.
Here are some screen shots of the November 2010 release (click for larger images):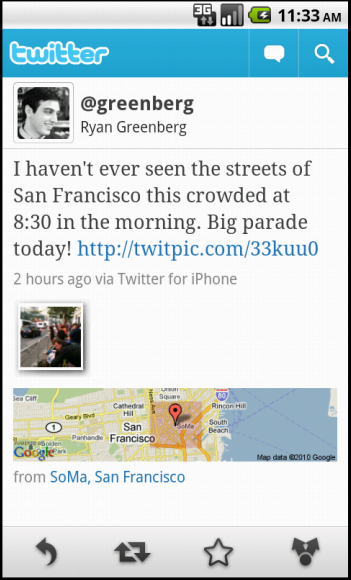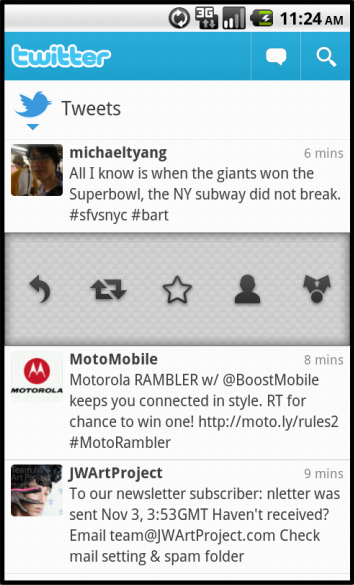 Download Your Smartphone Twitter App
Access Twitter on your mobile device by using one of our free Twitter apps for iPhone, iPad, Blackberry, Windows7 and Android.
To get the latest apps, go to m.twitter.com on your mobile device.
cc licensed flickr photo shared by G0SUB
4 Replies

Leave a Reply