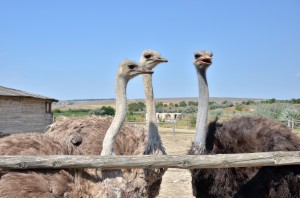 With more and more users joining Twitter and Facebook everyday, it's no surprise inaccuracies arise when breaking news events sweep the nation.
So, when it comes to trusted sources, how do you know which tweets and posts are reliable and which are hearsay? Below are just a few things followers should keep in mind when using social media as a news source.
Know Who to Follow
With Twitter still receiving backlash from false reports on the status of the Boston Marathon Bombing suspects' custody, it's important to follow, retweet, and post only the most credible news sources. This is especially true in heightened times of danger when emotions and accusations are reaching a fever pitch.
So, if you're about to tweet something or you're going to make a status update, make sure you base it off credible sources like police department and established news feeds. Besides, you don't want your credibility coming into question because of someone else's lack thereof.
Avoid the Hype
Most of the people tweeting and posting breaking news stories aren't journalists or reporters. In fact, social media users that get caught up in a situation are usually doing more harm than good when they join others in creating hype.
If something about a news event seems sensationalized or too early to be known, that's probably because it's untrue. Just because you use Twitter or Facebook doesn't mean it's your job to report the news. So, wait for further information, don't follow the hype, and never sensationalize.
Credibility Checklist
When deciding whether or not a tweet or post is news worthy enough to be shared, there is a credibility checklist that the source for all social media information should adhere to. If it doesn't, simply don't share.
Information on the source material being traced directly back to the news event, verified geo-location tracking of the news source in relation to the event itself, and information timestamps are all part of the checklist.
Likewise, a major benefit of social media in regards to the news is the ability for anyone with a smartphone to record events and upload footage in real time.
But it's important to keep in mind that although images seem like instant credibility, there are ways to fake footage and there are people that will go to extreme lengths to do just that. So, be cautious.
Past Social Media Mistakes
In terms of controversy, all the false footage, incorrect names, and accidental faces involved with news story wrongly tweeted or posted can also be damaging to lives. And, with the rise in followers, mistakes can and will continue to happen.
For instance, Twitter wasn't the only one that got information on the Boston Marathon Bombing wrong. Reddit is also to blame for starting an internet-wide manhunt for the bombing suspects based off the wrong headshots.
After the tragic events at Newtown, Conn., many Facebook followers began posting outrageous remarks on the shooting suspect's Facebook page. These comments were actually misdirected because it was later discovered that the suspect's brother was accidentally named the shooting suspect in early reports.
Social media sites like Twitter and Facebook are a growing asset in the news community.
And, as long as there's credibility to back up each tweet, followers will continue to have reliable news sources at their fingertips.
About the Author: Adam Groff is a freelance writer and creator of quality content. He writes on a variety of topics including personal health, loans from billfloat, and social media advocacy.
Image Credit: ostriches.
One Reply

Leave a Reply