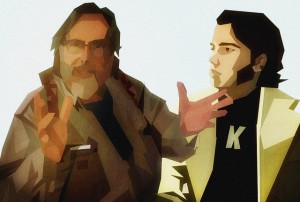 Whether you are a business executive who travels the country and the world for that matter, or you are just your ordinary vacationer who wants to get away from time to time by yourself or with family and friends, social media can be a good friend.
As more travelers are finding out these days, using social media to help in finding the best places to go, can be very helpful.
In order to put social media to work for you, visit a number of the better-known sites in order to get ideas on where to travel, how to save money when traveling, what specials and deals are out there, and much more.
According to a recent infographic from MDG Advertising, the following can be said of social media and travel:
Fifty-two percent of travelers turn to social media to locate vacation inspiration;
Twenty-nine percent of travelers use Facebook in such pursuits, while 14 percent go to TripAdvisor;
About 25 percent of travelers utilize their smartphones and mobile devices in order to compare airfares, along with checking out flight schedules, locate phone numbers for travel resources, and research and review airport details;
When the trip has been booked, more than 50 percent of travelers go on Facebook to tell others of their soon to be vacation status, along with "liking" pages tied to where they are going;
Lastly, 72 percent of adults indicate there is a good chance they will utilize their mobile devices while traveling, with 74 percent of social media users checking their social sites.
Whether you travel regularly or infrequently, using social media to help you with your trips is becoming more commonplace.
In the not so distant past, many travelers would spend hours or more dealing with research through books, visiting travel agents, and relying on word-of-mouth experiences from friends, families, and co-workers when it came to learning about a travel destination.
With social media in play, travelers more recently have been able to touch base with other travelers through Facebook, Twitter, Pinterest, Google+ and other such sites to compare notes, get recommendations, and avoid spending hours and hours researching where they were going just in order to make an airline or hotel reservation.
Quick to travel over to social media, more and more travel companies, airlines, hotels, rental car establishments and such now use social sites to inform business travelers and vacationers of what they have to offer. While the information may seem a little overwhelming at times, the traveler benefits from having a sizable amount of details to choose from.
If you are a traveler who wants to use social media to assist you in your plans, you should turn to the company or companies you are interested in and view their Facebook, Twitter, Pinterest and any other such pages they offer.
Look to see if their information is updated and correct, whether or not they respond to public questions in a prompt amount of time, and if they offer any special deals to those consumers who visit their social media sites.
If you plan on traveling in 2013, becoming more social about it could very well land you the deal you are looking for.
About the author: Dave Thomas covers consumer and small business topics, including finding the best Hawaii hotels.
5 Replies

Leave a Reply