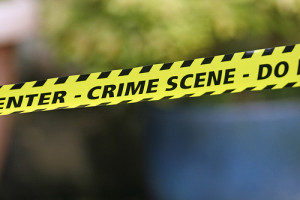 When a new case comes up that people are very interested in, they often tweet what they think about it. These top 5 high profile crimes shared in social media make it easy for judges to convict them of their crimes. Be careful what you share on the Internet.
Casey Anthony Case
Twitter is taking the world by storm as the easiest and best way to talk with your friends with what is happening right now in your life. You can share what you think about the Casey Anthony case that was recently very popular with a lot of people. A lot of people felt very strongly that she was guilty but the judge ultimately decided against it. That case was easily the top case that has been tweet crazy. Casey then posted a video on YouTube what she is doing now and how she is living. This probably made a lot of people angrier, but a lot have moved on by this time as well. They figured the case was over and did not care anymore.
Steubenville Rape Case
This case was over before it started. They were convicted instantly when friends and other people shared images of the two teens. They also shared some graphic text messages that were exchanged. Social media is making it much easier to gather strong evidence your case. Even if you don't provide the evidence yourself, someone you know might do it without knowing it. The computers are really making life easier for a lot of people.
Bradley vs State of Texas
Social media helped identify suspects in an armed robbery case in Texas. The victim showed officers images of the person on trial and he was convicted. Police shouldn't take away the identifying part of their investigation through the clear glass just yet, but Facebook and other social media is a great way to identify suspects.
US vs Collins
In this case, the hacker group used Twitter to arrange attacks and communicate with their team. Their probation did not allow them any use of Twitter and he was convicted. Twitter is a great way to catch the criminal in the act as well as prosecuting them after they commit their crime.
Hoffman vs State
In this case, an 18-year-old woman was accused for vehicular manslaughter. She might have had a strong case, but here MySpace photos and comments shared to the world about her drinking habits. She inevitably was found guilty and her sentence was a lot more than she would have gotten if she hadn't posted the images online. Her age makes it is illegal for her to consume alcohol. Be careful what you put on the Internet. Anyone and everyone can read it and it can be saved quite easily even if you take it down.
In conclusion, these are the top 5 high profile crimes shared in social media today. Police officers often use sites like Facebook, Instagram, PinInterest & Twitter to catch criminals red handed. They can find very strong evidence using social media against the criminals in the court of law.  So don't share anything online as it may lead to a false arrest if read wrong by the police!
Christopher J McCann is an Orange County DUI defense attorney that understands the needs of those who were arrested for a criminal charge. Christopher J. McCann was recently awarded his 6th SuperLawyers Magazine "Rising Star" award. You can follow Chris tweets at @cjm_law_firm
Image Credit: 1.
No Replies
Feel free to leave a reply using the form below!
Leave a Reply