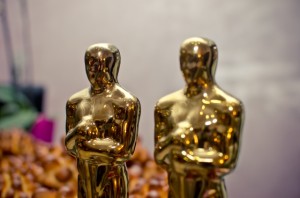 One of the reasons why Twitter is so popular is because it offers an opportunity for people to interact with their favorite celebrities.
Celebrities also use this great social media website to reach out to their fans, posting updates and photos of themselves. Some celebrities are more active on Twitter than others, and they are the ones who gain the most followers.
Here is a list of active celebrity Twitter users with huge followings.
Justin Bieber
Justin Bieber is a world-famous pop musician. He achieved stardom at a very young age, and he has sold more than 15 million albums in his career. When he started using Twitter, millions of teenagers became his followers. He interacts with his fans regularly, providing information on his latest concerts and activities. He has amassed about 39.6 million followers.
Lady Gaga
Lady Gaga is a pop musician and cultural icon who is known for her great vocals, engaging performance style and general eccentric behavior. Her bizarre sense of dressing and wild antics make her one of the most interesting people in the world. Due to her unique personality, many people want to know the latest news about her. As such, Lady Gaga is one of the most followed celebrities on Twitter. She is a very active Twitter user, and she has 37.7 million followers.
Katy Perry
Katy Perry is another popular singer who has a huge following on Twitter. With her catchy songs, distinctive fashion sense and quirky personality, she has gained the admiration of countless fans around the world. Her active participation on Twitter has helped her attract about 37 million followers. She often tweets about her concerts and favorite foods, and she replies to many of her fans.
Taylor Swift
Having sold more than 25 million albums worldwide, Taylor Swift is one of the best-selling female singers of her generation. She has won numerous music awards throughout her career, including seven Grammy awards. Admired for her singing and songwriting talents, she has gained about 28.3 million followers on Twitter, and she constantly keeps her fans updated on her most recent activities.
Britney Spears
Britney Spears was one of the top female pop stars of her time, and she played an important role in the revival of teen pop in the 1990s. Over the course of her career, she has sold more than 100 million albums. She uses Twitter often to communicate with her fans, letting them know the latest developments of her music career and posting pictures of herself and her children. With 27.3 million followers, she is one of the celebrities with the most Twitter followers.
Many celebrities have Twitter accounts, and some of them respond to tweets from their fans.
If you want to get a reply from a celebrity, you should follow a celebrity who uses Twitter frequently and send interesting messages that will get you noticed.
Try not to send too many messages, or you may find yourself getting blocked.
About the Author: John McMalcolm is a freelance writer who writes on a wide range of subjects, from social media to biographies of famous entrepreneurs, such as Richard Branson, Mark Cuban and Steve Wynn.
Image Credit: celebrity.
No Replies
Feel free to leave a reply using the form below!
Leave a Reply