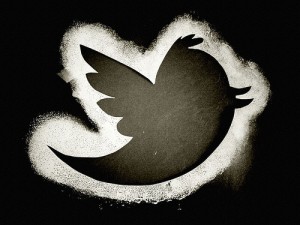 There are so many celebrities and public figures on Twitter today. If you don't have a Twitter account, you should consider getting one if you love celebrity gossip. These particular music artists are all about keeping Twitter updated and frequently tweet throughout the day. Check out their pages, and consider following them to keep up with their daily activities.
Miley Cyrus (@MileyCyrus)
Miley Cyrus has caused a ton of controversy with her Twitter account. This is exactly why you should be following her along with the other 9 million followers. Most of her antics are posted before the gossip sites can post about her. Her dramatic haircut was actually debuted through her Twitter account, and random scandalous pictures. Aside from her numerous pictures, she updates fans with new activities she's been involved in. For instance, she recently guest starred in Two and a Half Men, and encouraged viewers to watch it the night it aired.
Rihanna (@Rihanna)
Currently Rihanna has over 26 million followers on Twitter. Rihanna posts a lot of similar personal content to Miley Cyrus. Although several of Rihanna's posts are about her nights out on the town, emphasizing her wild partying habits. She's been even using Twitter to promote her upcoming album, Unapologetic, by giving teasers to fans in each of her tweets. Some of her teasers included the album art. If you love Rihanna, or love the gossip that she's involved with, definitely start following her on Twitter.
Lady Gaga (@LadyGaga)
Lady Gaga has over 30 million followers. With a number this high, it shows she has such an influence on her fans. Twitter allows her to be more personable with them. She's constantly retweeting fans that are tweeting about her. She actually refers to her fans as her "monsters," and references the area she is performing at before each show. Her fan will only continue to grow as more internet users move to Twitter.
Lzzy Hale (@LzzyHale)
Lzzy Hale is currently one of the most influential women in rock as the lead vocalist for the band, Halestorm. She is also an incredible influence on Twitter as well. Lzzy has 50K followers and expresses her appreciation towards her fans on a daily basis. She even retweets and replies to fans that mention her. Some of the photos Lzzy posts are of her and the rest of the band at events, along with her view from the stage at concerts. Fans get to see her view of the world around her, and they eat up her content.
Adam Levine (@AdamLevine)
Maroon 5 front-man, Adam Levine has over 3 million Twitter followers. With everything he is involved in, it's crucial he has a Twitter account, so fans can keep up with him. Adam is currently very involved with the Voice, so he frequently posts about the status of the show. He promotes his band, and other charities he's raising money for through his account too. Still not familiar with Adam Levine or Maroon 5? Then a great reason to follow him is for his incredibly good looks.
Attached Images:
Andrea Johnson loves music and loves blogging about it. She's constantly looking for new music to share with family and friends. She accesses free music downloads using BearShare.com.
No Replies
Feel free to leave a reply using the form below!
Leave a Reply