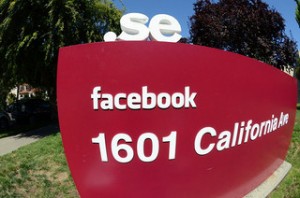 It is a well established fact Facebook fan pages have the power to drive customer engagement with brands if utilized correctly. However, it is not as simple as putting a page up and getting a lot of likes. In order to have increased customer engagement on Facebook, it is essential to maximize the reach of your brand. Reach simply means the number of people that your Facebook page comes into contact with- the number of likes you have and the growth that you have. The more people you reach, the more engagement with fans you can generate, which then drives web site traffic and potentially sales. Having one increases the likelihood of having the other, however, there are plenty of brands out there who have a lot of likes, but minimal engagement with their fan base. By increasing engagement, you can increase reach. Below are the top three ways to increase the reach of your Facebook fan page.
Engagement
The first thing you must do is to examine your page insights. Insights is a feature located at the top of your fan page which is only visible to you and any other page administrators you have. It is a useful tool which allows you to see exactly how your fans are engaging with your content and to identify what content they like best. Once you have this useful information, use it to tailor your posts according to what they like to see. If fans see more of what they like to see, they are far more likely to engage with it. Engagement simply means interacting with the content through likes, comments and sharing. Facebook seems to favor attractive photos which are easy to share and engage with. Encourage further engagement by liking the comments of your fans, responding to their comments and actively engaging with them and even tagging them in posts to give them special attention. This can be done by simply putting the @ sign in front of the name of a fan when replying. Any time a user engages with your content, their engagement shows up in the feed of their friends and on the ticker on the right hand side of their user interface. The more engagement you have from your fans, the more times your page will be seen by their friends. Engaging the friends of your fans is an important part of extending the reach of your page.
Page Structure
Optimize your page for maximum reach by ensuring that your company name or brand is right at the top in the vanity URL and in the page description. This optimizes your page for when people search your brand online. By allowing people to find your page easily through searches, you can increase your reach. Link your fan page to your website and blog by installing like buttons and widgets into your site. There is plenty of help on how to do this via the Facebook help center. In addition, ensure that the link to your Fan page is displayed at the bottom of your email signature.
Advertising
Facebook is structured in a way that rewards the brands who promote the best content. This means that pages who push out good content on a regular basis which engages fans and makes them stay on Facebook, get rewarded by their content having more reach and being displayed in front of more of their fan base every time they post. The more often you post good, relevant content, the better reach you get by virtue of Facebook algorithms. This means posting content at least once a day, every day. Consistency is important. It is possible to increase your reach significantly by doing all that has been discussed here, however, in order to extend reach to 90 percent of your fan base and beyond- through friends of your fans, an investment in Facebook advertising is important. This allows you to buy cheap Facebook fans. Facebook advertising can compliment all of your efforts to extend your reach, but should not be seen as the primary way of doing so. Advertising gets your page seen by more people. It does not necessarily drive engagement.
Attached Images:
The editors is a specialst in social media. He manages a team of internet marketing analysts that handle client social media acounts.
One Reply

Leave a Reply