You probably have seen Facebook Pages and ads for Jack Daniel's, Dell, Capital One, and Dell.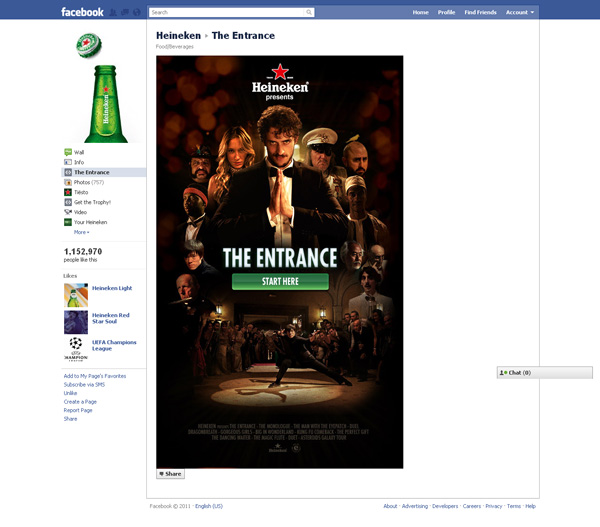 However, while you many not know is that these pages and ads are no longer being created by companies or traditional marketing agencies as much as they were in the past. As Facebook continues to grow as the biggest black hole in the Internet, a new breed of digital agencies is rising: the ones specializing in Facebook advertising only. Take a look at the chart below breaking down the share of 195 billion impressions of Facebook ads in 192 countries in just a 3 month period.
TBG Digital: A leader in the Niche
Based out of London and with offices in San Francisco, New York, Chicago, Paris and Hamburg, TBG Digital stands out as one of the leaders in Facebook advertising, managing over 200 advertisers in 190 countries. Simon Mansell, TBG Digital's CEO, appeared on the BBC2 "Mark Zuckerberg: Inside Facebook" documentary on December 4, 2011 and now available online on BBC's iPlayer.
This agency helped Dell increase the return on their ad spend by 60%. The capabilities of Facebook advertising agencies such as TBG Digital include the ability of running 1,000 ad variants while testing variables including: gender, age, image, copy, and time of day. These tests provide constant direction on top performing variables for each promotion and each target audience.
Watch the agency's video for the Heineken Music Match at the Facebook Studio.
Check out TBG Digital (and some cool Facebok advertising reports) at http://www.tbgdigital.com.
Do you think Facebook advertising is a sustainable industry? Let me know in the comments section.
By Damian Davila, blogger covering tech and gadgets at idaconcpts.com. You can read more articles from Damian at SexySocialMedia here. Follow him on Twitter at @idaconcpts.
6 Replies

Leave a Reply