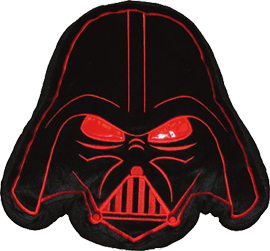 Social media has many uses and has long been championed as a cause for good. Like many new communications methods that preceded it however, social media, that is Computer Mediated Communication using social networking platforms like Twitter and Facebook, has long been dogged by accusations that it is the harbinger of doom and the end of mankind as we know it. I seem to remember the same incredulous moral panic surrounding video games ten years ago, I thought we would have learned by now that in the vast majority of cases, it's the mental disposition of the individual rather than the external stimulus that causes the problem.
Of course we know that people's mental; dispositions know no bounds. Facebook was recently blamed for the famous suicide of Simone Black, the 32 year old proclaimed on the social networking site that she was about to take her own life, none of her 1000+ took any action to contact the authorities and Black was founded dead in her flat the next morning after a drug overdose. Of course Facebook is not to blame, Black would have taken her own life Facebook or no Facebook.
While Facebook cannot be held responsible for the death of anyone, there is a darker side to social media. Cyber bullying has cropped up in the media numerous time in the past couple of years, this refers to the use of electronic means to hound or intimidate peers. There was much furore over videos of fights or muggings that were uploaded to you tube and celebrated by youngsters. In a similar vein, the start up site mylittlegossip.com facilitated rumours and insults, using local community hubs to form users groups. This was recently shut down over fears that it could be seriously disturbing to youngsters who were the subject of condemnation about their appearance or mannerisms.
The use of social sites by the less-than-desirables for stalking or spying has also been well publicised. Sites like Facebook often have age restrictions in place, but these can be circumnavigated, meaning peadofiles and other unsavoury characters boften find them to be a happy hunting ground. The recent craze for having a childhood cartoon character for a display picture, apparently organised by the NSPCC, was later rumoured to be the brain child of a paedophile ring, who planned to use it to determine the age of users.
Joe is a blogger who used to work for an elite intelligence team using voice recorders to catch out internet stalkers
2 Replies

Leave a Reply