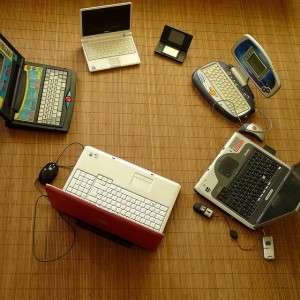 In our vast society of social networking, there are countless sites that allow kids to interact with their peers and to play while learning. Of course there is Facebook, but there are so many other sites and online activities where kids can connect socially. There is Friv4School, AGame.com, coolmathgames, and XBox Live. These sites have a variety of different games and many of them have a learning aspect included.
Facebook
Facebook is THE social networking site in this day and age. Not only can people play games with their "friends", they can also tell everyone what they had for breakfast, lunch and dinner, or what they are doing every second of the day. Kids can meet other people all over the world through the games, however, parents should definately closely monitor activities. Since Facebook is the biggest site, but not only a kids site, parents need to be wary. Unlike some other kids social networking sites, Facebook does require a certain age, but they don't require a parental email address.
Friv or Friv4School
Friv is a game site that most of the schools will allow. The games on Friv are very fun, as well as incorporating a learning aspect. Sushi Cat is a game that teaches strategy, in that you have to figure out where to drop the cat in order to get the most sushi. Bridge Tactics is a tactical game where you have to place the explosives in the right places in order to defend against the enemies. Both of these are semi physics based as well. There are 250 games on this site.
AGame.com
AGame.com is another kids social networking site with lots of various types of games. In order to gain achievements and talk to other players, users have to register and this registration requires a parent's email address. Parents will be able to see and monitor what their kids are doing. Some of the games on this site are Uphill Rush 1-4 and Snail Bob 1&2.
coolmathgames
Another site that disguises getting smarter with fun, is coolmathgames.com. It has games such as Bloons Tower Defense and Papa's Burgeria. Bloons Tower Defense is a strategy game where the player has to figure out the best position for their weapons to burst the balloons. Papa's Burgeria has players to create customer orders exactly and within a certain amount of time. This site has many different games with different objectives.
XBox Live
Of course this one was going to pop up eventually. XBox Live is almost as popular as Facebook. The variety of games for the XBox is ever growing and for those on XBox Live, there are people EVERYWHERE playing your game. There are games for military strategy all the way to games for fitness and all of these have someone playing them online at some point. Players "friend" each other and talk as they play, as if they were sitting next to each other. XBox Live isn't only a kids social networking site, even though there are thousands of kids that play. This being said, kids should be closely monitored while playing, if not playing with an adult family member. A parent's email address is required as well.
Now get out there and play and get smarter!!
Kids Social Netowork is a fun and entertaining place for kids to go online. This is a completely safe website to ensure that parents don't have to worry about the safety of their own children.
Image Credit: 1.
One Reply

Leave a Reply