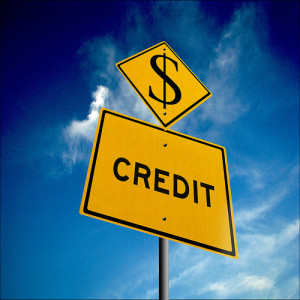 Social media has become a crucial element in most businesses' marketing strategies, and many credit unions have recognized its importance.
More and more consumers are carrying smartphones, and are spending a significant portion of their online time on social networks.
Here are just a few credit unions that are reaching out to these consumers via social channels, and how:
1. Navy Federal
Serving the armed forces and their families for more than 80 years, Navy Federal is also a major force in social media. Their Facebook page has more than 975,000 likes, they've got more than 30,000 Twitter followers, and their YouTube channel has received over 350,000 views.
According to The Financial Brand's Power 100 Social Media Rankings for Credit Unions, Navy Federal is #1 for social networking usage. The reason for this is their focusing on making members feel important and making the credit union seem approachable.
Navy Federal actively interacts with followers, allowing members to post to their Facebook wall and responding quickly. The credit union also understands Twitter; their feed is almost entirely made up of replies and re-tweets of followers' comments.
2. Mountain America
Also ranking on the Power 100 list (they came in at #3), Mountain America is another social-savvy credit union. They've got more than 100,000 likes on Facebook, thanks to their practice of encouraging member engagement on their page.
Mountain America delivers information about their products and services via social channels, but also sprinkles in a healthy dose of fun. Promotions aimed at both increasing brand recognition and boosting customer engagement have proved to be a success for this credit union.
3. America First
Coming in at #5 on the Power 100 list (#4 among U.S.-only credit unions), America First also understands the importance of creating a fun atmosphere for their social media followers. That atmosphere has helped them earn more than 86,000 Facebook likes.
They create that atmosphere through a variety of promotions — such as their Picture Perfect Visa image sharing program. Through the program, credit union members can customize their debit or credit cards with their own photos, then share the images on the union's Facebook page.
Other promotions America First has used to boost engagement include a pumpkin carving contest, a drawing to win tickets to a private screening of The Hobbit: The Desolation of Smaug, and a $1 per like Sub for Santa charity event.
4. Teachers Federal
Proving that it's not just the big guys rocking social media, Teachers Federal Credit Union of Hauppauge, NY has embraced social networking.
The credit union harnessed social channels to keep members informed after Hurricane Sandy, when many people had no electricity – but did have their smartphones.
Social media can be a powerful tool for reaching both current and potential credit union members.
Institutions that understand the social nature of the platform and take advantage of it to connect with members in a real way can see major improvements in customer satisfaction — and their bottom line.
About the Author: Freelance blogger Angie Mansfield covers a variety of subjects for both consumers and small business owners, including marketing, social media, and personal finance advice.
Image Credit: 1.
No Replies
Feel free to leave a reply using the form below!
Leave a Reply