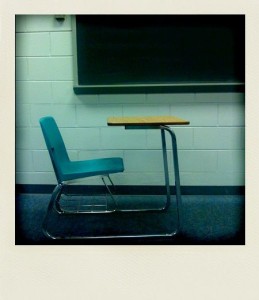 Social media and college kids – they go together.
So why shouldn't businesses target their marketing efforts to college kids through social media? It's becoming more and more common, as well as more and more effective.
A hugely successful marketing campaign via social network was Target's back to school campaign this past fall.
Through social media sites including Twitter, Instagram, YouTube, Pinterest and Facebook (really, what else is there), followers could print checklists, view hot products and even create custom dorm rooms and share with their social media friends.
Marketing Campaigns Can Score Bigtime
Social media is a major pastime for college kids, and marketing campaigns can hit it big with them.
Because most college students check their social media sites multiple times a day, news feeds and marketing endeavors will probably have a good chance of being seen, and if they are noteworthy and fun, they'll be passed around and shared.
If your brand is something college students are interested in, like credit cards or dorm furniture, you need to find a way to market through social media. Whether you are precise about the time of day you send out a newsfeed (during lunch or midafternoon) or how many posts you publish a week, follow the habits of college kids. You want your efforts seen and shared.
Getting Social Before Students Even Arrive
Colleges themselves are even marketing through social media before the kids get to them.
They are more able than ever to predict who is interested in their schools and once students have contacted the college, they can apply their efforts.
With online applications, high school seniors are applying to many more colleges then they did in the past, and colleges have to win over these applicants if they want them. Social media is a big part of this.
Once companies get their products onto social media, followers can do the rest.
If it's interesting, college kids will share it. From one social network to another, from one friend and follower to another, the word will get out, and what is better than word of mouth?
Interaction Between Student and Business
With interactive media strategies, college kids can interact with companies, making the combination of social media and marketing even stronger.
From naming potato chip flavors to sending in selfies, companies are using social media to promote dialogue and interaction between themselves and their customers. It's showing to be very effective.
Not only does social media marketing go straight to the intended audience, it comes out being fairly cost effective. If it's good, it will be shared. And followers will keep coming back for me.
College students make up a big part of consumers.
Having more spendable funds than in years past, they are worth focusing some strategies on, and what better way to do it than where they spend a chunk of their time – social media.
About the Author: Heather Legg is a writer who covers topics related to marketing, social media and finding where to get the best college degrees.
Image Credit: 1.
No Replies
Feel free to leave a reply using the form below!
Leave a Reply