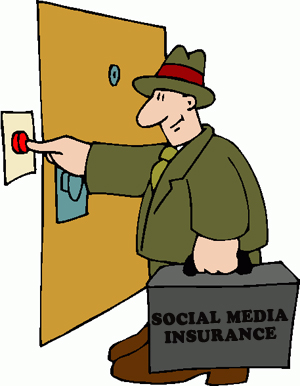 The general insurance unit of AIG – Chartis – has announced that in the future, they will offer insurance for businesses who wish to protect themselves in the event of any confidential company information ending up on social media website such as Twitter and Facebook. The insurance company will cover expenses that will help limit company reputation damage and financial loss, including falling share prices resulting from such information revelations.
The revealing of confidential information can be crippling to businesses. It is therefore not surprising that they would wish to protect themselves against such events and have the financial stability to file a compensation claim against the perpetrating individual or business – should they wish to. The protection that Chartis is offering could be crucially important to some businesses in the wake of comments made by WikiLeaks founder Julian Assange.
The truth loving hoodlum revealed that around 50% of the information he has yet to reveal on the non-profitable originations infamous website regards the private sector and discloses a number of internal and confidential communications and this equates threats for companies, directors and officers.
"The domination of the global news headlines by WikiLeaks' publication of leaked government documents is a vivid illustration of the power of social media. Although the focus has been on government there is, however, no room for complacency for business" said David Walters, the financial lines Vice President for Chartis.
It is interesting to consider whether the reputation of BP would have been less damaged if the company was covered by such insurance around the time of their catastrophic Gulf oil spill.  Although BP renewed its directors' and officers' liability insurance policy before the spill in April last year (effectively safeguarding executives from future legal claims) the expense of more positive press would have been covered by an insurance company which could possibly have seen their reputation dented less.
The ethics of such insurance deals is somewhat questionable in my opinion. Whilst I do agree that companies have a right to secure certain types of information from the eyes of the public, the fact that the insured companies will also receive financial aid to protect their reputations is arguably evasive (unless of course, the negatively impacting information is in fact libellous and false).
In related news, SunGard Financial Systems has just launched Protegent Social Media Surveillance, which businesses can buy and install for the purposes of the surveillance and archiving any content posted to their affiliated social network pages. A permanent record of tweets and wall posts will no doubt help with any future social media based disputes that may arise.
Kat Cole is an avid user of social media platforms and spends half of her time working for an accident compensation company. In the rest of her time she writes freelance for various blogs around the web. She has also never made a compensation claim personally.
One Reply

Leave a Reply