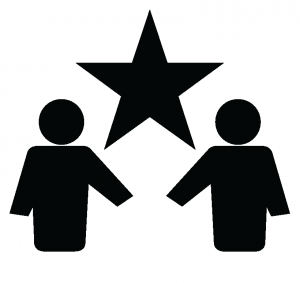 Social media marketing is evolving fast and companies are struggling to keep up with new tactics and strategies. What worked two years ago is becoming less effective.
The following are some vital elements which you need to keep in mind when marketing in social media.
Go Real Time
Social media marketing is about publishing in real time. This means that you should address issues, inquiries and problems in real time. The days of publishing in advance are quickly disappearing. People nowadays want to get information and answers now.
Educate – Don't Sell
Social media is about providing information and solutions to people's problems. This can be done from your blog, information and updates on Facebook or links in your tweets.
Entertain – Don't Market
The current information age looks for excitement. For instance, Facebook updates and pages which entertain, with humor, surprises and competitions, are likely to be shared
Use Multiple Channels
One channel is never enough nowadays, whether it is niche magazine advertising or email marketing. At the minimum, you should have a blog, and be on YouTube, Twitter and Facebook. Social media channels give you the opportunity to be everywhere 24/7.
Give Away Free Information
Free information will be shared. However, this does not mean that you should give away everything, but just enough to spread your content and build trust with your customers. When you eventually publish a book, they will purchase it since they are familiar with you and your content.
Think Multimedia
Text on its own does not work anymore. You should offer information in way that satisfies the needs and expectations of different people. Provide your content using different media. The older generation prefers email and text. Young people love videos. Find out what your audience prefers and offer it to them.
Think Like a Publisher
Consumers are browsing the internet looking for published content which provides solutions and answers. You can use online publications such as podcasts, eBooks, PDFs and video tutorials.
Target Your Niche
Fans and tribes find you, and then share you with their community. Facebook marketing can be targeted at specific demographics including, interests, roles and geography. On Twitter, you should follow people and leaders in your niche. When you tweet, they are likely to retweet you to others who share similar interests.
Show Your Passion
Passion is vital element in social marketing. If you are not motivated and passionate about your niche, people will notice. Passion cannot be manufactured. A passionate publisher will get a following and be shared.
ZK is the co-founder of Web Marketing Blog where accomplished writers and bloggers share their tips, strategies and stories. Follow him on Twitter at @webtrafficroi.
14 Replies

Leave a Reply