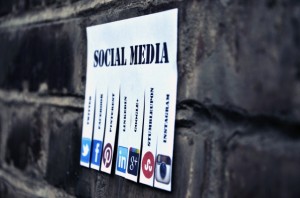 In the early days of social media marketing it was often advertised as the future of marketing, the return to word of mouth as a method of promotion and a technique, which can help manufacturers acquire new customers and increase their sales.
Years later we are less optimistic about social media marketing, because we are aware of its benefits, as well as its weaknesses. But the question remains: is social media a useful tool for e-commerce?
Less successful in direct sales than anticipated
Recent reports from IBM and Practical Ecommerce made many online entrepreneurs question the effectiveness of social media strategies.
IBM researchers analyzed 800 retailers in order to establish the number of visits to online stores, which came directly from social media platforms. The final number was disappointing at best: only 1 percent of visits to online stores were brought by social media.
Practical Ecommerce findings based on 2011 survey among merchants confirm IBM results. According to Practical Ecommerce, 77 percent of entrepreneurs estimated that less than 5 percent of purchases in their online stores come from social networks.
The complexity of decision-making process
Social media marketing enthusiasts see one major problem with the above mentioned reports: they focus only on direct sales, without considering the possible impact of social media on customer decision, which ultimately leads to a purchase. In this complex view social networks play an assisting role in the decision-making process by increasing customer awareness of the product, bringing it into customer's consideration and encouraging the customer to make the purchase.
For example, by following a certain brand a customer becomes more interested in brand products and is the first to know when new releases are added to the offer. This new knowledge does not have to lead to immediate purchase, but it supports customer's interest in the brand and its products. According to Digital Eagles Agency, social media marketing has proven to be very effective when it comes to generating online reviews.
How to effectively use social media
Does it mean that ordering Magento website development services for better integration with social media and investing hundreds of dollars in the social media promotion is not worth it? Social media can be used as a tool to increase sales, but you have to learn how to apply social network strategies to your advantage.
First of all, focus on creating a consistent brand image and promoting it via social network. The more interesting and fun your brand is, the more your customers will use it as a point of reference whenever they look for new products.
Secondly, try creative promotional campaigns, which engage your fans. Word of mouth is one of the most effective marketing techniques and 84 percent of customers consider recommendations and opinions of their friends and family as the most influential factor in the purchase decision making process.
Thirdly, make customer loyalty your top priority and hire a Magento enterprise website developer, who will help you design and implement customer loyalty programs. Bonus points for every purchase, special deals for regular customers or electronic coupons on products – all these methods will bring the best results when you announce them on your social networks.
No Replies
Feel free to leave a reply using the form below!
Leave a Reply