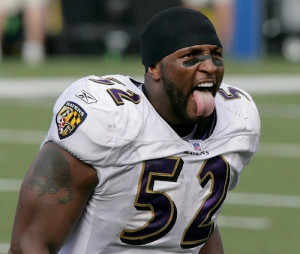 The National Football League (NFL) is one of the most successful sporting leagues in the country and it's only right that the business makes use of the common business trend; social media.
The popularity of Twitter, Facebook, Instagram and other social media platforms has attracted players, coaches, executives and even other staff members.  Since the NFL is such a high-profile business, the popularity of social media has caused the league to adopt strict rules and regulations that employees must adhere too.
For instance, the use of Twitter and other social media platforms is prohibited 90 minutes before a scheduled game. This rule applies to players, coaches and other team personnel.
Also, the use of cellphones and other electronic devices cannot be used on the sidelines, in the locker room, the coach's booth, and during after game media interviews.
Social Media and Appropriate Use
While the NFL sees the importance of social media and encourages players to make use of those platforms to interact fans, the company emphasizes the appropriate use of these channels of communication.
The rules implemented by the NFL are not rigid at all but they were put in place for very specific reasons.
Social media platforms allows for players and personnel's private thoughts to be "heard" or read by millions of people almost instantly. While everyone has the right to voice their opinion and feelings, sometimes they do not always reflect positively on the NFL as a company.
Seattle cornerback Richard Sherman received a flood of negative feedback after criticizing Patriot's fans and then continuing to talk trash while on the field. While many people may consider his actions as harmless and just competitiveness, this is not the image that league and franchise wants to promote.
Crossing that Social Media Line
There has also been instances in the sporting industry in which players tweeted anti-gay remarks and as a result was forced to pay a hefty fine.
Manti Te'o' use of social media made headlines earlier this year, after he made comments on Twitter about an online relationship that he developed with a woman he had never met. The woman turned out to actually be a male.
Although, his comments were in no way derogatory or harmful, it did warrant the wrong type of attention to the NFL which resulted in the linebacker deleting his twitter account.
There are some franchises that have been successful at building a great online presence of their team. This includes; Pittsburgh Steelers, Green Bay Packers, Dallas Cowboys and the San Francisco 49ers.
Based on the positive attention they have been receiving from their fan base and their consistent performance on social media outlets, it shows that appropriate use of social media has been beneficial for the NFL.
NFL Similarities to the Small Business Owner
The techniques that the NFL has implemented can teach even regular business owners a few things:
– The importance of setting rules for social media while in the workplace
– Benefits of prohibiting employees from using outside electronic devices while on the clock that could not only serve as distraction but also stir up trouble in the office.
For the NFL and its fans, social media appears by and large to be a touchdown.
About the Author: Tina Samuels writes on how to rank first on Google, social media, small business, and marketing.
Image Credit: 1.
No Replies
Feel free to leave a reply using the form below!
Leave a Reply