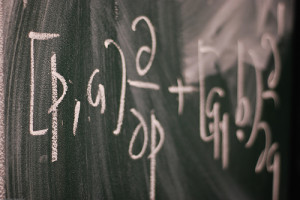 Your choice of college can have a significant impact on your future. However, it can be difficult to select a college that meets your needs and preferences, considering that there are so many good colleges out there.
One thing you can do to make your college search more effective and efficient is to use social media.
Most colleges have social media accounts these days, and you can get the information you need about your preferred colleges by connecting with them on social media.
The following social media websites can help you determine which college is best for you…
Campus Buddy
Campus Buddy is one of the most popular online meeting places for college and high school students.
It provides a wide range of information about colleges, including official school data, admission statistics and campus reviews, and it allows you to interact with current students from almost any college in the U.S.
You can find out about the courses that are offered by different colleges, read reviews about campus life and ask questions in the forum.
YouTube
You can find lots of informative and interesting videos about colleges on YouTube. Just type the name of a college in the search box, and you will find at least a few videos posted by college staff or students.
Some of the types of college-related videos you can watch on this website include promotional videos, virtual tours, convocation speeches, lectures, news stories and others.
Facebook
By visiting and "liking" the official Facebook page of a college, you can gain access to a lot of useful information about the school, such as the activities and achievements of current and past students, the hottest topics on campus and others.
Some colleges have many pages on Facebook to cater to specific interests.
Twitter
Twitter is another great place to find out about the latest developments in your prospective college.
You can learn about the events and lectures that are taking place in the college, as well as sports news, alumni activities, new classes and even the food that is being served in the dining halls.
Pinterest
An increasing number of colleges are posting photos on Pinterest to connect with prospective and current students, alumni and the general public.
By looking at photos of the campus, dorm rooms and students of a college, you will have a better idea of whether or not the college is the right fit for you.
Unigo
If you want to read unbiased reviews of colleges, you should go to Unigo.
This website provides an opportunity for college students to express their honest opinions about their schools through a forum. The students' reviews cover almost every aspect of campus life. By reading them, you will know what it is like to be a student in a particular college.
Doing thorough research is the key to finding the right college.
Social media is one of the best research tools you have at your disposal, and you should take full advantage of it.
About the Author: John McMalcolm is a freelance writer who writes on a wide range of subjects, from the importance of college degrees to the benefits of social media marketing.
Image Credit: 1.
No Replies
Feel free to leave a reply using the form below!
Leave a Reply