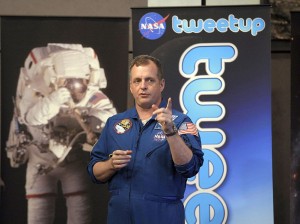 So many people are using social media sites it is now vital that brands use these platforms to reach more customers and create campaigns which appeal to their target audience. While most companies prefer Facebook because it's more visual, they are only now starting to learn just how powerful Twitter can be if used correctly.
Twitter can be a great advertising platform simply because it gives a brand the opportunity to reach out to 200 million users! However, many brands don't invest time in it because they're afraid 140 characters are not enough to get their message across. A lot of brands just link their Twitter account to Facebook and let it run in the background.
At the end of January, Twitter organised the Powered by Tweets event to highlight the platform as a creative canvas for advertisers. There were plenty of fantastic ideas on how to use Twitter to promote a brand, but here are six of the best.
Read on for the six things businesses can learn from Powered by Tweets.
1 – Tap into your audience's conversation
At the event Director of Twitter in the UK, Bruce Disley, revealed information is traveling further and faster on the social network with 1 billion tweets sent every 2.5 days. That's a huge number of conversations, so you'd better make sure your brand is part of them.
"We have gone from being about transmitting short bursts of information to becoming the pulse of the planet," he said.
What does this mean for your brand? It means that you have the opportunity to tap into these conversations, engage with your target audience and get noticed. Take a chance; you might be surprised just how much your audience wants to engage with you.
To help you and your readers keep track of the conversation, use a unique hashtag. In other words, "a hashtag is a campfire for people to talk around" so don't be afraid to create one and use it.
2 – Twitter is an editorial medium and brands must get the right tone of voice
Whether you're creating content for your business website or for your supporting social media sites, it's vital to consider your tone of voice.
When you get it right, you can communicate efficiently and effectively with your target audience and also stand out from competitors. Finally, the right tone of voice can help you gain and retain customers.
Tone of voice if very important on Twitter, especially in a crisis where you need to take control of a situation.
Remember, it's not all about what you say, but how you say it: the words you use, how you build your sentences, the 'sound' of your words and the personality you communicate for your brand.
3 – You can turn a situation around with a few tweets
When your company is going through a difficult situation that is affecting your customers, don't leave them begging for answers.
Communicate with them and reassure them that you're doing everything in your power to fix the problem.
There's nothing worse for customers than not knowing what's going on with a service they've paid for.
By working proactively, Twitter can be used to keep customers up to date, easing their worries when problems strike.
4 – Polish, Japanese or Russian customers? Get your dictionaries out.
If you have an international business, selling products and services worldwide, then you need to consider how you'll be dealing with customer support.
If you have a big business, a foreign language support team is a must-have, but if you run a small business, you'd better think of other ways to engage these customers.
Many people use Twitter to get fast customer support and you need to be prepared to handle queries from anyone who uses your service, no matter where they are based.
If you get a message in Russian from a customer, how do you respond? Do you ask them to learn English or do you get your dictionary out?
5 – Twitter is changing how news breaks
"You will not read about it first from a major news organisation again," said David Hepworth, the man behind some of Britain's best-know magazines.
At Powered By Tweets, he talked about closing The Word magazine and how he decided to break the news about it on Twitter first.
The story spread incredibly rapidly, which led him to conclude that social media has replaced traditional sources of breaking news.
"In the future you will receive pieces of news and information from enthusiasts first," David said.
At all major events, if something out of the ordinary happens, you'll find out about it from tweeters who'll write, snap photos and share them online in a matter of a few seconds.
So, if there's some major news you want to release, choose Twitter first. You might be surprised just how fast news travels and how many magazines will then choose to cover it since it's such a popular story.
6 – Twitter reaches beyond your computer
The Powered by Tweets event also brought up the topic of how TV and Twitter work really well together.
"You're catching people in the second-screen environment, while on the move and in the moment," Daisley said.
"It's a platform that lets you create locally and globally and can provide a creative canvas, which reflects what goes on in the real world."
Make sure you are engaging with the now – when the Superbowl was hit by a power cut, brands on Twitter were able to take advantage, launching off the cuff marketing campaigns within seconds.
Twitter is an amazing platform from which to advertise your brand and, best of all, it's so simple that you don't need an instruction manual.
Featured images:
Guest post by social media expert Alex Gavril, who is also part of the Webfusion UK blog team.
One Reply

Leave a Reply