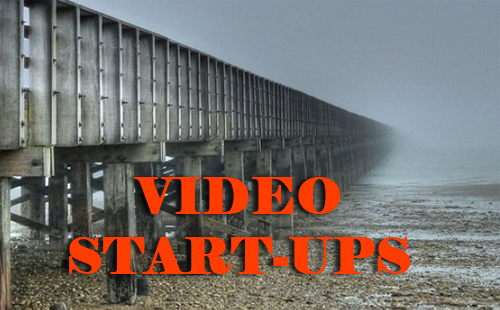 Anyone who has been to a web-centric conference lately will have a list of the most impressive ventures and companies currently on the net. One name that has consistently held a note of both interest and excitement has been Y Combinator, with their startups that have been based on the theory that smaller amounts of seed money can be applied to ideas to generate profit. This has allowed them to dip their fingers into a wide range of companies, and their video startups have been extremely popular.
There are four major companies marketing under the Y Combinator banner that have been building hype since their initial release to investors in March: Zencoder, NowMov Embedster and Embedly. The last two sound extremely similar, and while they don't share a purpose it is a little confusing. It seems strange that there wouldn't be a push to diversify the names a little, but that doesn't tie in to the actual functionality of the products. Just remember that they are two different companies that have been picked up, funded and released by the Y Combinator clan.
Zencoder is a useful video coding software that works to quickly convert any media type into standard video formats. It is marketed towards websites that need to have an effective and reliable way to convert videos without coming up with their own coding solution. It was built to be simple to use for anyone at any level of expertise, and is less expensive than the competition.
You can try a free test at their official site, then choose your sign up option. For occasional uses you can do a pay-as-you-go service of $0.05 per minute of output. For monthly users there are several choices: $40 for 1,000 minutes ($0.04 per minute over that limit), $300 for $10,000 minutes ($0.03 per minute over that limit) or $2,000 for 100,000 minutes ($0.02 per minute over that limit).
NowMov is a fascinating little website that was created to offer a community content viewing experience. It works by looking into websites that offer videos streaming on their sites and finding what people are watching all over the world. Then, it broadcasts it randomly for you, giving you the choice to watch or skip. Rather than choosing what you watch, you get to see what is popular on a global level. They have grown a lot in the last few months, going from hardly any content to access all over the web.
The idea behind Embedster is a simple one that is made to benefit those with an online presence, such as blog owners: if you drive traffic to a video based through an embed code, you could generate revenue. They have promised to revolutionize this process, but they are still in beta mode. While they are releasing access on a weekly basis to interested testers (you can sign up on their site), they won't be up for awhile. They also have no release date on their site, so it is hard to really endorse this one.
Embedly may sound like Embedster, but it is nothing like it. Rather, it is a search engine specifically for embed codes. If you put in a search term it will bring up all videos on the web that are related to that phrase. So, if you search for 'Nip Tuck', you will get promos, interviews, clips and other videos about the show. Sadly, you may also get embed codes for surgical procedures, so you should try to be specific when searching. Other than that small flaw, this is another great resource for bloggers.
This is a guest post by Aimee Sway, blogging for PrintExpress.co.uk, the premiere business cards company. Follow her on Twitter @PrintExpressUK and like on Facebook!
One Reply

Leave a Reply