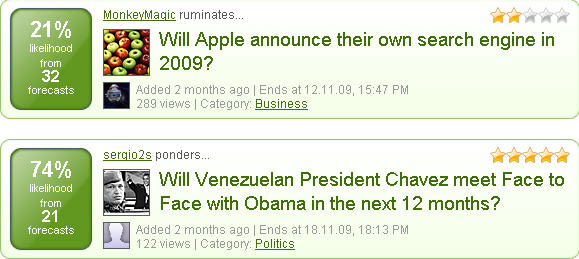 Nostradamical is a new social network that invites people to post their predictions and rate and comment predictions submitted by others.
The idea is pretty much fun: people love making predictions. What a game for your imagination!
The site also seem to give its members some status depending on their participation: "Rookie With Moves", "Fortune Cookie", "Oracle".

No Replies
Feel free to leave a reply using the form below!
Leave a Reply