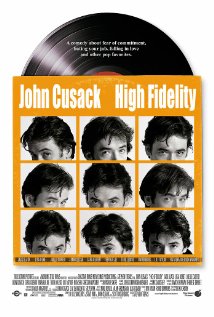 If you ever saw the film High Fidelity,(starring John Cusack and Jack Black), you might remember this short dialogue:
Barry: I wanna date a musician.

Rob Gordon: I wanna live with a musician. She'd write songs at home and ask me what I thought of them, and maybe even include one of our little private jokes in the liner notes.

Barry: Maybe a little picture of me in the liner notes.

Dick: Just in the background somewhere.
If you have ever daydreamed about dating a musician, or at least somebody that shares your same love for music, like the characters of High Fidelity, then Tastebuds is perfect for you.
What is Tastebuds?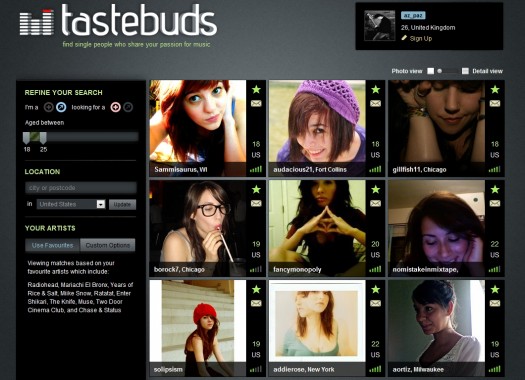 Straight out of the pages of Nick Hornby's High Fidelity, the founders of Tastebuds quote the main character, Rob Gordon, as the source of the inspiration for the startup:
"I agreed that what really matters is what you like, not what you are like… Books, records, films — these things matter. Call me shallow but it's the f@ckin' truth".
The founders of Tastebuds, two musicians from London, UK – Alex Parish and Julian Keenaghan, started exploring this idea as the starting point for finding the love of your life. Or at least somebody finding somebody from the opposite sex that is obsessed with The Smashing Pumpkins as much as you are.
How does Tastebuds work?
According to the site, simply enter 3 or more of your favourite artists on the Tastebuds homepage and they'll find you suitable matches in your area. If you have an account with last.fm or Facebook it's even easier – just connect your Tastebuds account with either or both of these networks and your preferences will be imported.
Get lucky and groovy at http://tastebuds.fm.
Damian Davila is a tech blogger, who also shows you 4 radio apps for the iPhone. Follow him on Twitter at @idaconcpts.
One Reply

Leave a Reply