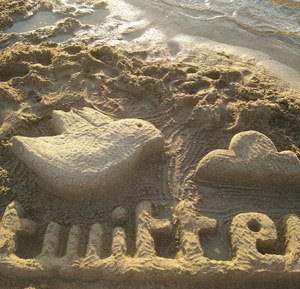 You love Twitter, but are you taking advantage of all the tools out there that can enhance your tweeting experience?
Here's a look at the five tools we use to enhance the Twitter experience.
TwitterFox
Firefox users will love TwitterFox, a plugin that lets you see tweets in a popup menu from your web browser. TwitterFox prevents you from always needing to navigate to Twtter.com to check your tweets. It also prevents you from needing to keep a tab open constantly to Twitter.com.
We love any and all ways to streamline our web browsing experience and keeping tabs and open pages to a minimum. TwitterFox is one of the most intuitive tools yet to keep us organized and tweeting at the same time.
SocialOomph
If you've ever used Boomerang to schedule when emails are sent from your Gmail account, you'll love SocialOomph, which lets you do the same thing with Tweets. This is a great tool for businesses for many reasons, especially for those with a lot of international followers.
SocialOomph can tweet for you while you're asleep and all your international followers are awake. Additionally, SocialOomph offers cool features like extended Twitter profiles and an efficient way to view your @mentions and retweets.
Ping.fm
If you love using social media, you need Ping.fm, which allows you to post to all your profiles across multiple social media platforms. The list of platforms Ping.fm supports is endless: Twitter, Facebook, Google Buzz, AIM Status, LinkedIn, Tumblr, Blogger, WordPress, Flickr and Photobook are just a small sampling.
So many people don't use social media because they say it's time consuming. But Ping streamlines and simplifies the social media process, leaving you more time to Tweet.
WeFollow
If your Twitter profile isn't listed in a directory, you're missing out on ways to help people find and follow you. Thankfully, WeFollow offers a simple way to get your Twitter profile into a directory.
Just send a tweet to @WeFollow along with hashtags of your interests. For example, if you're a counselor at drug and alcohol abuse centers, you could Tweet "@WeFollow #drugrehab #alcoholism #rehab." This will get your Twitter profile into a directory of other people who list those hashtags in their tweets.
TweetDeck
TweetDeck is arguably the best Twitter add-on available to users. This application gives you several tools in one, like streaming tweets and offering a way to organize your contacts into groups.
One of the best perks of the app is its built-in URL shortener, which prevents you from constantly navigating to bit.ly or another URL shortening program. Even better, the TweetShrink feature will help you cut down a tweet that exceeds the maximum 140 characters.
cc licensed ( BY ) flickr photo shared by Rosaura Ochoa
8 Replies

Leave a Reply