LinkedIn DirectAds, a service LinkedIn launched in July 2008 and which was in beta testing for more than 2 years has been officially launched recently and is now known as "LinkedIn Ads".  LinkedIn Ads help you to target customers by geography, job title, job category, company size, company category, age, gender or LinkedIn Group.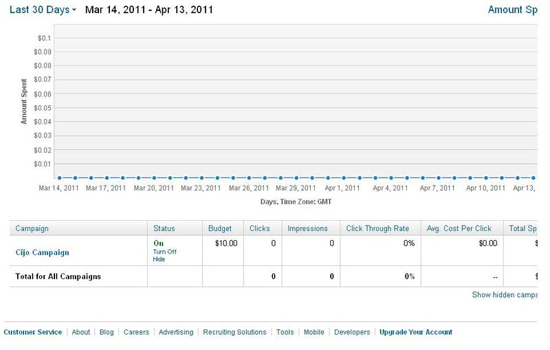 According the company's press release they say
"LinkedIn Ads are just one of the many ways businesses can market to the high-caliber audience of more than ninety million professionals on LinkedIn. "
Why choose LinkedIn Ads ?
*The ads will be shown to users with rich profile data
* LinkedIn Ads can generate maximum ROI out of the set budget
* LinkedIn the most trusted professional network
* LinkedIn Ads help you to easily reach out to decision makers'
The above reasons make LinkedIn Ads an inevitable adverting option for B2B. If you are planning to advertise on LinkedIn make sure you target LinkedIn groups.  LinkedIn groups attract a lot of likeminded professional who do spend a lot of time interacting with each other. Focusing industry specific LinkedIn groups is a great way to reach targeted individuals.
LinkedIn and other real-time content sites could now become a potential competitor to search giant Google. LinkedIn might just become the leader in targeted ads service as they are having 90 million worldwide users and 40 million U.S users. You also get the choice to pay per clicks or pay per 1000 impressions.
LinkedIn classify advertisers into two groups. The larger budget advertisers and smaller budget advertisers. It is better to try out the platform with a smaller budget in initial stage.
There are 4 types of placements available for LinkedIn Ads
* Wide Skyscraper – 160×600
* Leaderboard – 728×90
* Medium Rectangle – 300×250
* Text Link – 60 characters
The new ads feature offers free clicks from your contacts. The default option in Setting under Account Setting you would find a message that says "Send network updates to my connections or company followers (and get free clicks) when I create a new campaign". Do you really want to turn this feature on ? If not just uncheck the box and save the settings so your contacts wouldn't know if you are advertising using Linkedin Ads.
You can create ad on LinkedIn by visiting https://www.linkedin.com/ads/create
No Replies
Feel free to leave a reply using the form below!
Leave a Reply