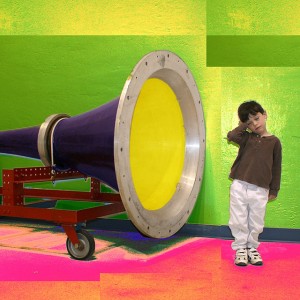 If your company has an active social media account, you're probably always hearing how you need to use social media to listen to your customers. Listening to your following can provide you with insight into who makes up your target market and what they think about your business, but listening on social media does not mean reading a few posts or tweets. It means digging in deep to find out what your customers want.
In order to listen effectively on social media, you need to employ the following tips.
Know where to find your audience.
Not every target audience is on every social media site, so if you want to reach your target audience and listen to what they have to tell you, you need to do your research and determine where your audience is hanging out. Do a simple search for your business name and see if you can find a specific social network that contains a good number of conversations about your brand. That will be the social network to start with.
If your search doesn't provide many results, you may want to peruse different social networks and find out who is using what. If your target audience is older, educated individuals, you may have more success on LinkedIn that you will on Facebook and Twitter. Once you find your target audience, you can start listening to what they have to say.
Locate the experts.
Just because your audience has a social media presence doesn't mean that social media is the only place they hang out. Learn where your audience also hangs out while on the Internet. Are there certain websites or blogs that are commonly used by a large number of your audience? If so, tune in to these sites and blogs and listen to what is being said. Your customers find this information valuable, and if you want to reach them, this information needs to become valuable to you too.
Know what to look for.
Determine a list of keywords that are important to your business and search for them on social media sites. This will bring you to conversations that people are having regarding these keywords, which will help you learn more about your customers and what they want. This will provide you with insight into what customers are interested in and what they're not interested in, which can help you determine what type of content to give them through your own social channels.
You should also keep an eye on popular trends to determine if there is something in your industry that is gaining major attention. If you generate your content to topics that are trending, you can earn more interest from your customers.
In order to use social media to listen effectively, you need to learn about your audience, what influences them and what is popular. When you combine all of this information together, you will be able to listen to your audience, learn what they want, and generate the content that will interest them.
This valuable online marketing article was prepared by Caleb Grant with the guidance of Mey Lau from SEOMap.
Image Credit: 1.
5 Replies

Leave a Reply