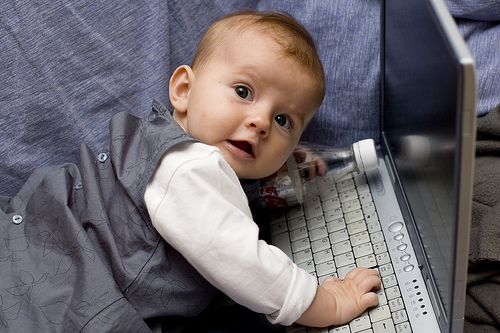 Parents, media professionals, and child psychologists are taking sides in the question of how young is too young when it comes to children using social networking sites.
By design, these sites are intended for friends, co-workers, acquaintances, and relatives (both new and old) to connect, share news, and stay in touch.  Today's average teenager has any number of devices to accomplish this, from the ever-evolving cell phone to instant messaging programs to face-to-face gatherings at the nearest mall or other popular hangout.  It would seem that social networking sites would just be another method of teenagers to chat and catch up on the gossip from the school day after hours.  Some parents allow teens to post profiles on social networking sites, but others feel that the sites should come with a minimum user age.
Some psychologists and parents argue that, despite the improved security measures that many of these sites have put in place, these sites still carry the risk of pedophiles or other unsavory characters browsing through children's profiles and attempting to become "friends".  Other parents argue that these sites are a good way for kids to stay in touch after school hours, and that as long as the parents have access to their profiles to monitor posts, friend requests, and their child's overall activity, their child should be allowed to have their own social networking account.
Parents, teachers, and medical professionals may have to agree to disagree on the subject of social networking as each will have their own ideas about raising a child properly. What do you think? Should there be an age limit on social networking?
Image by Inferis
3 Replies

Leave a Reply