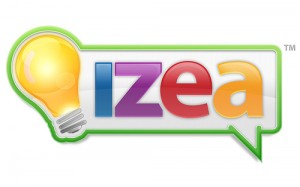 The social media sponsorship pioneer, IZEA Holdings Inc. completed on 7/12/11 a merger transaction and the commencement of electronic stock trading under the symbol "IZEA" on the OTC Bulletin Board. Just a few months short from its 5 year anniversary, the Orlando, FL based company completed a major accomplishment as investors show an appetite for social media IPOs.
Earlier on 2011, Pandora (NYSE:P) and LinkedIn (NYSE:LNKD) went public. While techies are excited about these market developments, there is a growing concern about the sustainability of the social media models.
IZEA's Business Model
According to Business Week, IZEA Holdings Inc. offers social media advertising, mobile advertising, and search engine optimization services through its marketplace platforms connecting social media publishers, such as bloggers, tweeters, and mobile application users.
IZEA's business model is quite simple: they connect advertisers with content developers through its 4 platforms, Social Spark, Sponsored Tweets and WeReward. IZEA's CEO and Chairman, Ted Murphy reported that his company  has completed over two million social media sponsorships for customers ranging from small local businesses to Fortune 50 organizations. Here is a description of each of IZEA's platforms.
SocialSpark.com is a social media marketing platform that allows advertisers to develop lists of blogs based on various criteria, such as relevancy, traffic, and demographic data.
SponsoredTweets.com is an online marketplace for consumers to connect directly with advertisers to engage in sponsored conversations. Through SponsoredTweets.com you can get celebrities such as Tyrese  to tweet about your product to his over 1.5 million followers for a cool $4,550.00. There is a wide range of celebrities for every budget, if you cannot afford Tyresse there are C and D list celebrities such as Lance Bass (former pop star) to tweet about your brand to his  104,288 followers for just $134.33!.
WeReward.com is a mobile incentive platform that allows business owners to drive purchases and reward loyalty from customers through Facebook, Twitter and Foursquare. Under this reward system, every 1 point can be redeemed for $0.01.
Takeaway
IZEA does a good job at creating various avenues for monetization of content and is always trying out new ideas. Additional platforms from IZEA are PayPerPost.com and InPostLinks.com, which are online marketplaces designed to facilitate search engine optimization efforts. The distribution of social media sponsorships was once considered controversial but has now been fully embraced by celebrities. This in turn further fuels the dot-com millionaire dreams of many and validates the company's business model sustainability in the short term.
By Damian Davila, business and marketing blogger at idaconcpts.com. Follow him on Twitter at @idaconcpts.com
6 Replies

Leave a Reply