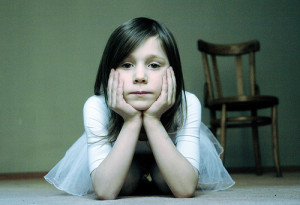 Social media is a great way to stay connected with friends, family, and world events, but it might be too much information for children to navigate.
If you think your child might be ready to take on the world of social media, there are some things to keep in mind that will ensure their first social experience is a safe and beneficial one.
Kid Friendly Social Media
Facebook and many other popular social media sites don't allow users to sign up for an account if they are 14 years or younger. The reasoning behind this is sound: most social media sites are laden with mature content for much older audiences.
Luckily, if your child is Internet savvy and just itching to have a social media account, there are a couple kid-friendly sites that'll satisfy kids as well as parents.
* KidzVuz – Not necessarily a full-fledged social media site, KidzVuz allows children ages 7-12 to post reviews in video format of child related movies, magazines, television shows, and books. It's a parent monitored safe environment for children to share their opinions and discuss topics with other kids their age.
* YourSphere – This kids only social media site is as close to Facebook as it gets. YourSphere uses "friend pages" where kids can connect with classmates and talk about education topics, afterschool sports, and life by joining "spheres" that fall in-line with their interests. Also, YourSphere has a strict anti-bullying policy.
The Benefits
As long as you make it clear to your child that social media is a privilege and not a right, there are many benefits that go along with being social. Here are just a few ways social networking can improve your child's life:
* Literacy for the Digital Age – Posting an update, uploading an image, and the general navigation of social media sites are all part of social media literacy. And, in the growing age of technology, these are lifelong skills that are best acquired at a young age.
* Building Social Skills – Knowing how to carry a conversation, picking up on social cues, and interacting with a diverse audience are crucial to developing a child's social skills and social media provides just that.
* Being accepted – Making new friends feels great and every time a child sends or receives a friend request, it's a form of validation that's important early on in life. This not only builds confidence, but self-esteem as well.
Be Cautious
The benefits above should also be met with the cautions that arise from children using social media sites. There are a number of ways to make sure your kids aren't treading dangerous social media waters.
* Learn new social media sites with your kids;
* Request all passwords and additional login information;
* Give them limited access from the start;
* Make sure there are consequences if they break any social media rules;
* Join the social media site yourself and "friend" your children;
* Make bi-weekly checks of their online conversations.
Social media can be a safe and fun form of online entertainment for children as long as the proper precautions are taken.
So, let your kids be digitally social and see if it truly is beneficial.
About the Author: Adam Groff is a freelance writer and creator of content. He writes on a variety of topics including personal health, disposable diapers, and family.
Image Credit: 1.
One Reply

Leave a Reply