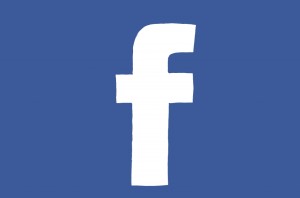 Facebook: not just a place for families, fun, and games.
Today, the largest and most popular social media giant is also prime property for small businesses and entrepreneurs to network with other professionals, as well as communicate with current and prospective new customers or clients.
From so-called "fan" pages to group pages, to virtual communities, Facebook offers small business owners and entrepreneurs amazing opportunities to gain more attention and maximize their networking efforts.  In fact, getting established on Facebook may even fulfill the advice given by those who repair reputations in order to fight negative reviews by creating positive reviews.
Benefits of Facebook for Small Businesses
Many small business owners establish Facebook pages in conjunction with their websites and/or blogs, enabling them to join the legions of businesses that advertise elsewhere saying "Like us on Facebook."
Facebook offers small business owners three primary options to establish their presence on this most popular social media venue:
·         Fan ("official") pages: This option is an official representation of businesses and may only be set up by the business owner or official representative. Fan pages allow business owners to share contact information and connect with people by inviting them to "Like" and follow the business fan page. Businesses may choose to announce specials, share pictures, sponsor contests, host events, and interact on a regular basis with those who post, comment, and follow the pages. Posts on fan pages show up in the news feed. By growing the business brand this way, the business can typically grow its audience and realize an increase in business connections and profits.
·         Community pages:  This option is an unofficial representation ABOUT businesses or organizations, and may be set up by someone other than the business owners. They are typically meant to promote causes, topics, experiences, or other less formal events. Posts on community pages also don't show up in the news feed.
·         Group pages:  This option allows small business owners or entrepreneurs to network with people in a more informal setting in which they and members of the groups can engage and interact on topics relevant to the business in a structured or flexible manner. Groups may be closed, secret, or open, depending on the goals of the business owner. While open public groups are typically more appropriate for networking purposes, the closed or secret group in which only members can write and read posts may be appropriate depending on the nature of the business. For instance, a small business owner may offer a closed small support group setting for people trying to lose weight, or a virtual assistant may set up a secret group open only to his or her clients.
Find Facebook Followers
Small business owners who don't yet have Facebook fan pages should consider starting their own today. They can then invite people to "Like" their pages, follow them, interact, and otherwise network with current and prospective new customers and clients.
Many businesses announce specials, invite people to participate in contests, and request feedback or suggestions.
It wouldn't be wise to ignore the popularity of Facebook and its constant stream of traffic if small business owners want to expand their reach.
About the Author: K'Lee Banks is a freelance writer with more than 2,000 articles written across a wide variety of fields, including improving one's online reputation through companies like Reputation.com.  Banks is also a Facebook enthusiast, with her own business fan pages and she belongs to dozens of networking groups.
Image Credit: facebook.
One Reply

Leave a Reply