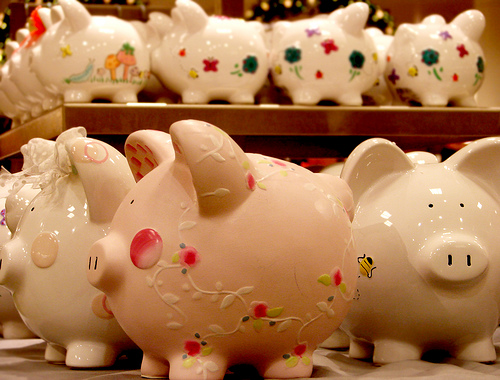 Twitter can be a fun way to stay closely in touch with all of your friends and acquaintances. It can be an entertaining way to find stories, news and information that add bits of fun to your day. However, it has grown into something much more than that. It's a tool used by businesses to grow their brands. And it's a tool that consumers can use to save money. We all want to save money these days so it's a tool that we shouldn't be overlooking.
The following tips can assist you in using Twitter to save money:
Locate and organize coupon codes. The leading way use Twitter to save money is to maximize the sites numerous links to coupon codes that provide discounts on everything that you might be purchasing online. You should definitely follow the brand names that you use most often to get their specific coupon offers. You can also follow specific hashtags such as #coupons. However, you can also make use of various tools that are designed to simplify the process of finding deals on Twitter and even organizing those coupons for easy use. Coupon Tweet and CheapTweet are two examples of tools that help you with this.
Use FuelFrog to save money on gas. FuelFrog is a service that helps you to track your gas usage and find ways to reduce the amount of money that you're spending on fuel. It is fully integrated with Twitter so that you can track your mileage easily from your mobile phone using Twitter.
Save money on prescriptions. One recommended option for saving money on Twitter is to follow @askCh. This is a healthcare feed that allows you to ask medical questions via Twitter and get advice back from the service. You can ask questions related to prescription costs in order to locate low cost options for your medication needs. You'll also find prescription deals information on this Twitter feed.
Buy Amazon products at a discount. You can easily find steeply discounted Amazon products by following AmazonDeals, AmazonSteals and Amazon MP3. You can even turn a profit by getting the best deals and then turning around and selling those items for more!
Compare prices before buying. There are Twitter accounts that allow you to easily compare prices on items so that you get the best buy. For example @TinyMassive provides comparison information when you tweet about a specific product.
Track your spending. There are several tools available for people who want to track their spending so that they can budget their money better. These tools integrate with Twitter so that you can Tweet your information and then have that information aggregated for organizational purposes. Xpenser and TweetWhatYouSpend are two options for tracking your spending using Twitter. Xpenser is its own tool that integrates with Twitter whereas TweetWhatYouSpend is designed specifically for Twitter use.
Add to your online savings account. Consider using SmartyPig to grow your savings online. More importantly, follow their Twitter account for tips and information about better savings. And they even sometimes offer bonus money to their Twitter followers that can be added to your account.
Follow information about your investments. Smart savers invest their money in order to grow it. Unfortunately doing this can be risky which is why you need to stay on top of stocks and trading information in order to keep your money growing. Use Twitter to follow the news and information about your stocks. You can do this individually on Twitter by finding your own sites to follow or you can use an information aggregation site such as StockTwits.
Get tips, advice and information for saving money. Twitter can be a terrific resource for obtaining information. Follow people on the site who inspire you to save more with their tips and advice about budgeting and saving money. The best way to do this is to find a Twitter list that combines the voices of several personal finance writers and then follow that list. You should also follow the Twitter feeds of any money saving blogs that you read.
Henry blogs about saving money for Dell.com and  customapplicationdevelopment.org.
6 Replies
Leave a Reply