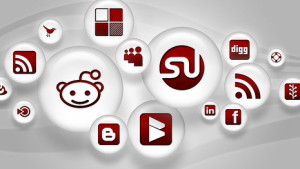 One of the best ways of promoting your web hosting business is through online marketing. With all the marketing advice out there, finding an effective online marketing strategy can be a very frustrating experience. Traditionally, search engine optimization (SEO) techniques were the most effective ways of marketing businesses online. However, with recent advances in technology, SEO is slowly beginning to become obsolete. Nowadays, more people prefer to use social media strategies to promote their businesses online. Search engines such as Google are now even ranking sites based on the popularity of their social profiles.
The following are some tips on how you can use Facebook, Flickr and Twitter to attract web hosting customers.
Facebook
One of the best ways of promoting your web hosting business is through a Facebook business page. Setting up this page is a very easy process. Take time to fill in all the details and remember to add your business logo. Once the page is ready, you can encourage people to 'like' it by displaying a link on your website or blog, as well as on your email signature. You could consider running a special offer for the people who like your page. This could be a discount upon signing up for their first hosting plan. A Facebook business page also gives you the opportunity to involve your customers in discussions. Anything they post on your page will appear on their news feed, and will therefore also be visible to their friends. This creates even more awareness of your business.
A good Facebook business page can be very effective in giving your web hosting business a human touch. When customers get familiar with the people behind the business, they will be more willing to do business with you. Therefore, take time to post photos of recent industry events, as well as behind-the-scene images that would interest your customers. In addition, you could consider adding testimonials from satisfied customers accompanied by their photos. The Facebook business page can also be used to display your uptime statistics, as well as any recent job vacancies in your company.
Flickr
Though blatant marketing is not allowed on Flickr, you can still find a way of promoting your web hosting business in a subtle way. Tagging your photos with obvious promotional copy might result in the suspension of your Flickr account. Therefore, you could consider sharing photos which display your business culture. Whenever you take part in a community or industry event, it you could upload a video which highlights your participation.
When setting up your Flickr account, remember to personalize your URL and use your business name as the account name. Make sure you will out all the details in your profile. Being clear and transparent will enable you to win the trust of your customers. Take time to join Flickr groups which are relevant to your industry or geographical location. Engaging other members of the group in discussions will give you an opportunity to create awareness about your web hosting business. Take advantage of the thumbnail gallery to display thumbnails of your customers' sites.
Twitter
If you already have a personal account on Twitter, you need to create a separate account for your web hosting business. Once you have set up your account, look for people who would be interested in your hosting plans and follow them. Don't forget to follow back the people who follow you. You can then use your business account to post links to your website or blog. However, sending out links is not enough for effective marketing. If all your tweets are just about sending out links, people might get frustrated and stop following you. As a general rule, it would be advisable to post only one link for every 20 tweets. Remember also to interact with your followers by re-tweeting their tweets.
Conclusion
Social marketing is one of the most effective ways of promoting a web hosting business. However, besides choosing the right social media platform to use, you also need to figure out the most appropriate timing for your social marketing campaigns. This will enable you to achieve better results with the least effort. For instance, research has shown that tweets sent mid-afternoon are more likely to be re-tweeted since at that time Twitter feeds are less active, thus enabling people to focus on individual tweets.
Charles Mburugu is a professional blogger often writes reviews about offers such as the midphase coupons and yahoo web hosting discounts. Click here to read one of his latest reviews. He also writes frequently for blogs which offers information concerning topics such as domain names, web hosting, internet marketing, web development and social media. Currently, he is contributing posts to Sexy Social Media.
Image Credit: 1.
3 Replies

Leave a Reply