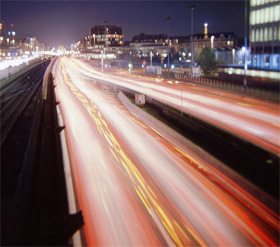 The power of social media can not be negated in the present world. Social media has become such an indispensable part of millions of people's life and has extended its reach to almost every part of the world. Like any other marketplace, the web world also has lot to derive through the new found mode of connection.
Even though, almost every present day marketer is trying to exploit the new born opportunities yet, only very few know how to proceed in the right direction. It is difficult to say confidently what is right and what is not in this new media due to it still being in a nascent stage, I have tried my best to identify a few ground rules which people tend to overlook while trying to promote themselves or their websites through social media.
Strength is not in reach, it's in the genuineness
Before starting to publicize your links, you must know that the real strength of social media is not in its wide reach but is in the genuine approach that they provide. Popular social networking sites like facebook and twitter help you build trustworthy relationships and you would lose your credibility the moment your connections realize that you are using the site to promote your blog.
Hence, first build genuine contacts who may like your link, share it or may retweet it for you.
Share the best
The longer the chain, the weaker it is; well I may sound controversial but when it comes to sharing crap, people don't really care. Initially your friends may share your link or retweet them but after the second or third stage, people will become cautious and lesser forwards will take place.
You would reach a situation where people will check the content of the site first (because it has been recommended by their trustworthy connection) but would share it with their friends only if it is commendable. Hence, promote only your best pages through social networking sites.
I remember the example of a very successful blogger who reached the mark of approximately 18000 hits/day in only 3 months. His links reached some really credible and well established authors of his niche through twitter who found the content of the site to be good and forwarded the link to their contacts. I think I don't even need to tell what would have happened next.
Connect more with followers
Do not simply forget about the facebook facilities after adding the like button on your page. Facebook is one of the best ways to continuously be in touch with your followers. Make a fan page, group or simply add them to your profile in a separate group to be in constant touch with them. Engage them and yourself in friendly, relevant discussions and keep them updated about the plans.
Encourage followers to share
Apart from just keeping in touch and maintaining relationships with your followers, encourage them to share the articles and pages if they like it. But remember, this part can be tricky. An insistence on promoting the blog may turn them off while an encouragement to share some quality content with their friends may be better. You may organize competitions to spur the movement.
I wouldn't say that the above mentioned points are the golden rules to bring heavy traffic to your blog or site but they will definitely improve your chances, if used appropriately. The key is to use them appropriately.
Jane writes about Blogging Tips, Relationships and Self Improvement at her blog Find All Answers. She is happy to tell you about coupon for norton 360 and go daddy promo code.
cc licensed flickr photo shared by Zigar
3 Replies

Leave a Reply