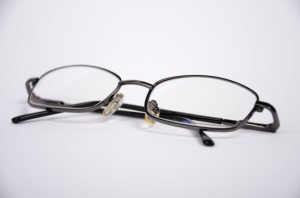 Social media goes a lot further than socializing when teachers introduce the increasingly important skill of networking to the classroom.
And, considering the world is quickly turning to all things digital, the sooner students learn about social networking, the better. Besides, an informed classroom is more likely to have a worthwhile and safe online experience.
So, with a tech-savvy school in mind, how can teachers utilize social media in the classroom?
Networking for the Future
Students that are better able to navigate today's digital landscape will have an easier time understanding technology in the future.
This includes learning how online networking functions within today's society, especially as way to stay connected to friends, family, and future employers.
And, social networking via social media is taking all online arenas by storm, including higher education and employment. In other words, employers and colleges are already turning to social media as a way to reach out to potential candidates, which gives students in-the-know a head start in life.
Social Media in the Classroom
When it comes to the social media traits and skills that teachers can instill in their students, there are plenty of unique and useful learning possibilities.
From building an online presence to communication skills, the classroom is a great place to start networking socially. Among the sites to look at:
Facebook – By creating a Facebook classroom page, teachers can connect with their students on a digital level, which makes posting status updates concerning homework questions and reminding students about upcoming due dates a possibility. Not only that, teachers can invite other classrooms to join their Facebook page, giving students the ability to see what other classes are learning.
Twitter – Classroom tweeting makes it possible for teachers to post last-minute supplementary material and track hash tags relating to current events for all the class to see. Likewise, teachers can start their own classroom Twitter feed so parents are able to keep track of everything their kids are learning.
YouTube – Instead of requiring students to complete written reports, teachers can encourage the classroom to turn in things like book reports, essays, and presentations in video format via YouTube. This brings innovation to the classroom as well as makes assignments more entertaining and collaborative for the students.
Online Calendars – Whether it's iCal or any other form of online date keeping, a classroom that digitizes its calendar is a more effective learning environment. When the entire classroom is using an online calendar, everyone's on the same page in terms of due dates, assignments, and upcoming tests.
Blogging – With blogs such as WordPress, teachers can setup classroom-wide blogging, thus creating a virtual discussion forum. Blogs are also a great way to teach the classroom about the importance of online authorship. And, in terms of homework, teachers can post homework assignments directly in WordPress and students can upload their completed work directly to the site as well.
As long as special attention is given to the potential risks involved with inappropriate social networking, social media in the classroom is a win-win for everyone involved.
About the Author: Adam Groff is a freelance writer and creator of content. He writes on a variety of topics including social media, ripoff report advice, and education.
Image Credit: study.
No Replies
Feel free to leave a reply using the form below!
Leave a Reply